We are not responsible for any content contained herein, but have simply copied and pasted from a variety of sources. If you have any content for future digests, please contact us via the various options on our 'contact' page.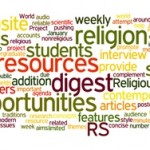 In this issue:
Seeking Your Help

Amazon

Journals

Books

Conferences

Call for papers

Jobs
---
SEEKING YOUR HELP
---
Given that the RSP has been running for nearly 2 years now, and in light of the website redesign, David and Chris thought it was about time to have another major publicity push. The email at the link below has already been circulated around the DOLMEN, BASR, and NSRN lists. If you are a member of any other vaguely relevant mailing list – particularly of academic associations – please considering copying it and circulating among friends, colleagues, and interested parties.
Here's the link: https://www.religiousstudiesproject.com/october-2013-publicity/
---
AMAZON
---
You can help to financially support the RSP simply by shopping on Amazon – and at no additional cost to you!
The Religious Studies Project is a participant in the Amazon EU Associates Programme, an affiliate advertising programme designed to provide a means for sites to earn advertising fees by advertising and linking to Amazon.co.uk. We are also a participant in the Amazon Services LLC Associates Program, an affiliate advertising program designed to provide a means for sites to earn advertising fees by advertising and linking to Amazon.com.
http://www.amazon.co.uk/ref=as_li_tf_mfw?&linkCode=wey&tag=therelistudpr-21
http://www.amazon.com/ref=as_li_tf_mfw?&linkCode=wey&tag=therelistudpr-20
If you click through to Amazon.co.uk or Amazon.com through these links, and buy ANY product during your visit, the RSP will earn referral fees. There will be no additional cost. Why not add a shortcut to your bookmarks bar and use these links every time you shop?
---
JOURNALS
---
Journal of Hindu Studies, advance notice http://jhs.oxfordjournals.org/content/early/recent?papetoc
---
BOOKS
---
The Princeton Dictionary of Buddhism (Cloth $65.00, ISBN: 9780691157863; eBook: ISBN: 9781400848058) is the most authoritative and wide-ranging reference of its kind ever produced in English. The Buddhist scholars Robert E. Buswell Jr. and Donald S. Lopez Jr. have created a milestone dictionary that explains the key terms, doctrines, practices, texts, authors, deities, and schools of Buddhism across six major canonical languages and traditions: Sanskrit, Pāli, Tibetan, Chinese, Japanese, and Korean. This important new reference also includes selected terms from Burmese, Khmer, Lao, Mongolian, Newari, Sinhalese, Thai, and Vietnamese.
More than 5,000 alphabetical entries—totaling 1.2 million words—take an encyclopedic approach, with short essays that explore the extended meaning and significance in greater depth than a conventional dictionary. The book also includes a chronicle of Asian historical periods (empires, dynasties, and kingdoms) and a timeline of Buddhism from the sixth century BCE to the 20th century.  Eight maps show both the Buddhist cosmological realms as well as many regions of Asia, marking the major cities, important monasteries, sacred places, and pilgrimage routes spanning geographical sites in India, China, Japan, Korea, and Tibet.
---
CONFERENCES
---
OXFORD CENTRE FOR METHODISM AND CHURCH HISTORY
History of Art and Religion seminar
Tuesday 12 November 2013
History of Art and Religion Seminar at Oxford Brookes University Harcourt Hill Campus, November 12th, 11am-3pm.  The event is free to attend, but please contact me by phone or email to register your attendance. by 8 Nov Emma Curran, Administrator of the Oxford Centre for Methodism and Church History – ecurran [at] brookes.ac.uk
---
Thursday 21st November, 12.30 – 2.00 pm, 19 George Square, Room G2
The Religious Life of Scotland Today: Insights from the 2011 Census.
With Amy Wilson (Head of Census Statistics at the National Records of Scotland), and comment from Dr Michael Rosie (Department of Sociology), Prof Paul Weller (Professor of Inter-Religious Relations, University of Derby), and Prof Hugh Goddard (Director of the Alwaleed Centre).
It is organised by Professor Hugh Goddard, Director of the HRH Prince Alwaleed bin Talal Centre for the Study of Islam in the Contemporary World, University of Edinburgh.
---
Symposium – Hajj: Global Interactions through Pilgrimage
28 and 29 November 2013
Venue: Rijksmuseum Volkenkunde, Steenstraat 1, Leiden
Organisers: Rijksmuseum Volkenkunde, LUCIS, FEL, NISIS and CAOS
The symposium is organized on the occasion of the exhibition Longing for Mecca: the Pilgrim's Journey (10 September 2013 -9 March 2014)  on the Hajj to Mecca in Rijksmuseum Volkenkunde, which was developed in cooperation with the British Museum in London. The symposium starts with a reflection on the 'Theory & Practice' of the pilgrimage to Mecca from religious, anthropological, and material culture perspectives. This introductory session will contextualize two subsequent sessions: one involving case-studies concerning global interchange and interactions in material culture spurred by the Hajj, like the production of the kiswa (the textile covering the Ka'ba), pilgrim's certificates and Hajj wall-paintings. Another session will be dedicated to case studies concerning transnational & local, social & political dimensions of the Hajj as well as issues concerning the meanings of pilgrimage for the religious lives and identity politics for individuals. The symposium will be concluded by an in-depth on-stage interview with two Dutch Hajjis and the 3rd Adrian Gerbrands lecture by Finbarr Barry Flood (New York University).
---
You are cordially invited to join us on November 14th and 15th in Berlin for the conference:
*Looking Through the Occult:*
Instrumentation, Esotericism, and Epistemology in the 19th Century /online at *http://www.culture.hu-berlin.de/occult/*/
November 14 & 15, Humboldt University of Berlin, Main Building (Hauptgebäude), Unter den Linden 6—Room 2103
AN INTERNATIONAL CONFERENCE – FREE & OPEN TO THE PUBLIC
pre-register by writing to bernard.geoghegan [at] hu-berlin.de
---
CALLS FOR PAPERS
---
CFP: International Society for Media, Religion and Culture
4-6 August 2014 / post-conference workshop 7 August 2014
Over the past decade the study of media, religion and culture has broadened out from interests in media representation to thinking about the religious uses and aesthetics of media, the significance of media for religion in public life, and the role of media technologies for new forms of religious life and practice.
Building on this, the biannual conference of the International Society for Media, Religion and Culture will explore how we can understand societies in which much public encounter with religion takes place through media and in which religious life takes place through a multiplicity of mediated practices and networks. It will explore questions such as what difference do media content, aesthetics, technologies and networks make to the ways in which religion is understood and practiced? And how do we understand the nature of power in relation to these mediated networks and practices?
Keynote speakers will include Professor Jonathan Walton (Harvard), author of Watch This! The Ethics and Aesthetics of Black Televangelism, Associate Professor Kathryn Lofton(Yale), author of Oprah: The Gospel of an Icon, with an address also given by the inaugural President of the Society, Professor Stewart Hoover (Colorado).
Key information about the conference, including the call for papers which is open until 3 December 2013, registration and accommodation details and the conference programme, is available here: http://www.kent.ac.uk/secl/thrs/events/event2014-08-06.html. If you have any queries about the conference which are not answered in the information below then please email IMRC 2014.
We are accepting paper proposals of up to 350 words; panel proposals (which must include paper titles, 150 word abstracts for each paper, and names and titles of four participants plus a moderator/respondent); and proposals for exhibitions and/or workshops of up to 350 words. Sessions will be 1½ hours in length.
Some of the questions that may be addressed in paper, panel, workshop, or exhibition proposals include:
The role of media in shaping religious and cultural understandings

Emergent networks of meaning, religion, and power

Theoretical and methodological approaches to the study of religion and media

The role of religious and humanitarian organizations in cross-national justice and media initiatives

Media and human rights

Media, religion, and authority

Religious conflict and media representation

Religion and film

Growing up multi-cultural and multi-religious in a mediated world

Religion, globalization and cosmopolitanism

The role of media in the emergence of global religious and cultural movements

Diasporic media and transnational religious communities

Media, religion and global politics

The mediatization of religion

Religion, media, and the global marketplace
Proposals should be sent to Professor Lynn Schofield Clark, University of Denver (Lynn.Clark [AT] du.edu) by 3 December 2013. Notification of acceptances will be sent out from 15th January 2014.
---
CFP: History and the Senses – 28th Annual SSFH Annual Conference
Date: 2014-01-10
Description: From the Annales school to phenomenology, French historians and intellectuals have pioneered insights into interpreting the evidence of the senses. This years theme invites proposals for papers and panels from a wide variety of historians who may be concerned with the five human senses, or who study …
Contact: ssfh.2014 [at] durham.ac.uk.
URL: www.frenchhistorysociety.ac.uk/
Announcement ID: 207978
http://www.h-net.org/announce/show.cgi?ID=207978
---
 CFP: Grand Valley State University Journal of History is looking for undergraduate historical research papers in any topic.
Description: The History Journal is a student-run academic journal that publishes undergraduate essays from all disciplines, as  long as they pertain to history. Submissions are accepted year-round and are published online on a rolling basis. This semester, one of our goals is to increase our submission base  and  …
Contact: editorhistoryjournal [at] gmail.com
URL: scholarworks.gvsu.edu/gvjh
Announcement ID: 207898
http://www.h-net.org/announce/show.cgi?ID=207898
---
 CFP: Folklore and Popular Culture Area, 2014 National Popular  Culture Association/American Culture Association National Conference
Location: Illinois
Date: 2013-11-01
Description: Final Call! Popular Culture Association/American Culture Association 2014 National Conference Folklore and  Popular Culture Area April 16-19, 2014 Marriott Chicago Downtown Magnificent Mile The Folklore and Popular Culture Area of the PCA/ACA invites papers exploring any aspect of folklore and popula …
Contact: kathryn.edney [at[ regiscollege.edu
URL: pcaaca.org/folklore-and-popular-culture/
Announcement ID: 207911
http://www.h-net.org/announce/show.cgi?ID=207911
---
 CFP: Remixing Religion: New Models for the Study of Religious Synthesis
The Graduate Committee for the Study of Religion at The University of Texas at Austin is pleased to announce the topic of its upcoming graduate student conference, "Remixing Religion: New Models for the Study of Religious Synthesis." Please see the attached Call for Papers for more information.
Conference dates: April 4-6, 2014
Keynote speakers: David Frankfurter (Boston University) and Judith Weisenfeld (Princeton University)
Abstracts of no more than 300 words should be sent to RemixingReligion@gmail.com by November 27, 2013. Proposals should include the presenter's name, institutional and departmental affiliation, and email address as well as the paper title and abstract.
http://www.utexas.edu/cola/depts/rs/events/28544
---
 Department of East Asian Studies,University of Delhi, with the support of Japan Foundation, is organizing an International Conference on "Perception of Life and Death: Japan and India"on February 14-15th, 2014 at the University of Delhi, Delhi, India.
India and Japan are two nations that are in contrast to each other as far as their culture and societies are concerned. While the former is a conglomeration of a number of races and cultures, the latter can be included into the 'single-race single-culture' category.
Consequently the religious sensibilities, philosophical thought and behavioural patterns of the two societies too are varied. A comparative study of the perception of life and death in these two countries, under the influence of their respective religious and philosophical thought, will give us insights to understand how ideas about life, death, afterlife etc. have imfluenced different cultures.
 Although not limited to these topics, the conference invites papers on the following issues related to understanding the perception towards life and death in Japan and India, and, also in other cultures / countries.
 1.    Comparative study of the perception of life and death in India and Japan.
2.    Sociological, cultural and historical factors influencing the perception of
     life and death in India, Japan and other countries.
3.    Religious, philosophical and traditional values influencing perception towards
     life and death in different cultures.
4.    Societal relationships, family, sex and gender in understanding life and death
5.    Understanding the perception  of life and death through literature and art
6.    Perception of life and death as reflected in the work ethics and social
     morality of the countries
7.    Perception of life and death in relation to disasters and natural calamities.
8.    Issues related to Bioethics and technology (brain death, euthanasia, organ
     transplant, surrogacy, cloning) and perception of life and death.
 Online submissions:Please email the Title and the Abstract of your paper (500 words) to
   lifedeathconf.du@gmail.com
 Last date of submission of Title and Abstract:  November 31st 2013
Those selected to present their paper in the conference are required to submit the Full Paper (3000-5000 words)
 Last date of submission of Full Paper:  January 15th  2014.
Date:  February 14 -15, 2014
Venue:  Conference Centre, University of Delhi
Delhi, India
Email Paper Title and Abstract to: lifedeathconf.du[at] gmail.com
Last date of submission of Title and Abstract:  November 31st 2013
---
Biennial Conference of the European Association of Social Anthropologists, with the theme Collaboration, Intimacy & Revolution – innovation and continuity in an interconnected world, to be held in Tallinn, Estonia 31.07. – 03.08 2014.
The call for panels is currently open. More information at http://www.easaonline.org/conferences/easa2014/index.shtml
Key dates:
Call for panels closes: 09/12/2013
Decisions on panels: 22/12/2013
Call for films closes: 13/01/2014
Call for papers: 27/12/2013-27/02/2014
Call for laboratories closes: 27/02/2014 Registration opens: 10/04/2014 End of early-bird rate: 22/05/2014
---
Israel Studies Fellowships for 2014 at the Schusterman Center for Israel Studies, Brandeis University:————-
Summer Institute for Israel Studies 2014 – Applications due January 21, 2014
June 16 – 30, 2014 at Brandeis University & July 1 – 10, 2014 in Israel
Summer Institute (SIIS) helps college & university professors design new courses on Israel. Over 200 faculty members from 180 universities worldwide have participated in SIIS since its inception in 2004. Faculty from the social sciences and humanities are invited to apply.
SIIS Fellowships include:
• Multidisciplinary seminars taught by world-class faculty from Israel and the U.S. exploring Israeli society, politics, culture, economics, diplomacy & more (two weeks)
• Israel study tour with leading personalities in public life, the academy and the arts (nine days)
• Travel, accommodations, and most meals at Brandeis and in Israel
• Stipend of up to $2,500 for full course or $1,500 for Brandeis seminar only
• Access to vast Israel Studies resources online and in Brandeis University library
• Annual workshops and year-round webinars
• Membership in an active, international community of Israel scholars with opportunities for networking and professional collaboration
Watch the video and learn more at:
www.brandeis.edu/israelcenter/SIIS/index.html
Questions? Contact Keren Goodblatt at kereng1 [at] brandeis.edu.
---
The response to the first round of the Call for Papers for the 2014 NGG/EASR/IAHR Conference "Religion and Pluralities of Knowledge," to be held at the University of Groningen (The Netherlands) on 11-15 May 2014, has been overwhelming. The Organization Committee reviewed all proposals for Open Sessions and for Pre-Arranged Sessions, and we published the selected sessions on the conference website at www.godsdienstwetenschap.nl . The list of sessions gives an excellent indication of the spectrum of topics, as well as the high level of reflection, that we can expect at the 2014 Conference in Groningen. The topics of the Open Sessions are now open for submission of individual papers. The deadline for these submissions is the same as for submission of individual paper proposals: 1 December 2013.
Please check the website for regular updates. All news will also be communicated through our Twitter account @NGG_nl. The hash tag for the conference is #EASR14. If you have any question, please do not hesitate to contact us at easr2014.thrs@rug.nl .
On behalf of the NGG Executive Board and the Organization Committee of the conference, I want to thank all conveners of sessions for their effort. We look forward to receiving many more individual proposals  by 1 December.
---
CFP: Making Sense of Religion
Performance, Art and Experience
11th Conference of the SIEF Working Group on Ethnology of Religion Lisbon, Portugal 22-23 May, 2014
Religion has always been directly connected with embodied experience, artistic manifestations of ritualism, and creative performances of getting in touch with the sacred. Classic ethnological and anthropological theory of performance places emphasis on the 'social dramas', namely the actions of social interaction in the communicational 'metatheatre' (Turner 1987) of identity and status negotiation in everyday life. Religious performance has thus been considered as a genre of social action, as an art that it is open and liminal, a 'paradigm of process' (Schechner 1987). The study of the performative and artistic discourses in the field of contemporary religious practice is not new to ethnology, folklore, anthropology and to the social sciences in general, however little attention has been paid to the 'pluri-sensorial'
(Barna-Fikfak 2006, Howes 1991) character of religious experience, and the creative transformations entailed in the process. Despite the recognition that bodies are mindful (Scheper-Hughes and Lock 1987), and the centrality of sensory perception in any form of performance, art, and religious act, social scientists continue to ignore the role of the senses in their analyses of religious practice.
Religious experience has also been tied to other forms of social expression and production. For example, anthropologists of spirit possession traditions are prone to associate the experience and content of such forms of mystical contact to other modes of relation, such as those engendered in oppressive socio-political and economic contexts.
While also irreducible to this, religious practices such as spirit mediation are often seen as ways of performatively resisting, if also reinterpreting and reintegrating, social realities. Performance here is read not necessarily as a theatrical or intentionally mimetic impulse, but as the articulation of subjectivities through the acting, moving body and its manifold, oven covert, registers. It is unsurprising that an emphasis has been placed in recent anthropology on the phenomenology (and cognition) of processes of "embodiment" or the "mindful body".
While classic ritual theory generated concerns with the shaping of emotional, physical and social experience through techniques (and disciplines) of the body and its sensorium, performance theorists have expanded these concerns to include the role of illocutionary, aesthetic, material and dramatic processes in the expression of religious cosmology and its dividends. This has also implied a shift towards recognizing the profoundly self-reflexive, recursive dimensions of religiosity and its manifestations.
Re-centralizing the importance of sensory perception, we call for ethnographic and/or theoretical contributions that: a) make sense of religion through performance and art and b) approach performative and artistic action as religion in a variety of sociocultural, political, and spiritual contexts.
This conference thus aims to explore themes within the ethnology of religion, as well as within folklore-oriented studies, that speak to their fundamental capacity to sense which performs itself, through and with its actants, audiences, and media. At stake is a reconsideration of the universality of distinctions such as those between private and public religious experiences; the experience of intimate, "real" selves versus their performance or social construction; the existence of orthodoxies and established ontologies in counterpoint to their diversification, globalization, commoditization. We aim to ask not what the senses and "performance" of religion does to it (corrupts it, enhances it, promotes it, transforms it), but in what senses religion is constituted by its virtual or inherent senses, performativities and aesthetics? We ask how sport, technologies, artistic movements and forms of consumption, as well as modes of social and gender contestation, reveal and articulate religious dimensions; as well as how these can form novel configurations of religions themselves. Taking these points in mind, some specific topics within ethnology, anthropology and folklore studies studies we aim to focus are:
– ritual: sensing and performing
– senses, performance and popular religious art
– trends and consume of popular religious art and social contestation
– popular religious art in past and present
– feminism, gender and religious art
– contemporary spirituality and art
– performance, heritage and religious "authenticity"
Format: the conference takes place over two days, followed by an excursion on the third day. Paper presentations are limited to 20 minutes each, followed by ten minutes of discussion. In total 20 paper presenters can be selected. Colleagues who do not present a paper are welcome to participate in the conference and its discussions. A business meeting of the Working Group will be held during the conference.
Organizers: the conference is organised by the NAR-Anthropology of Religion Group of the Center for Research in Anthropology (CRIA) and the Ethnology of Religion Working Group of the International Society for Ethnology and Folklore (SIEF).
Venue: Universidade Nova de Lisboa-FCSH
Fee: the conference fee is 60 €, incl. conference materials, reception, coffee, lunch.
Participants are responsible for travel and accommodation; there is no funding for expenses available.
Application: submit an abstract of your paper of maximum 300 words, together with your name, position, and institutional affiliation to Dr.
Clara Saraiva clarasaraiva [at] fcsh.unl.pt and Dr. István Povedák povedakistvan [at] gmail.com by January 15, 2014. The selection of the papers will be done in collaboration with the Board of the Working Group Ethnology of Religion. The final selection will be communicated by February 15, 2014.
Convenors: Clara Saraiva, Diana Espírito Santo,Jenny Roussou
Contacts: clarasaraiva [at] fcsh.unl.pt, gimmefish [at] yahoo.com, jennyroussou [at] gmail.com
---
ASE 2014 Conference Call for Papers
Association for the Study of Esotericism
Fifth International Conference
Call for Papers: Esoteric Practices: Theories, Representations, and Methods
June 19-22, 2014
Keynote speakers include:
Prof. Jean-Pierre Brach
Prof. Brach holds a Chair at l'École pratique des Hautes Études et in d'Histoire des courants ésotériques dans l'Europe moderne et contemporaine (Sorbonne) succeeding Antoine Faivre in this role.
Prof. Sarah Iles Johnston
Prof. Johnston teaches at Ohio State University and is author of numerous books and articles on Greek and Roman esoteric philosophical-religious traditions.  She is also editor of Religions of the Ancient World (Harvard UP).
The Association for the Study of Esotericism (ASE) is seeking paper and panel proposals for its fifth International North American Conference on Esotericism to be held at Colgate University, in Hamilton, New York.
We are seeking proposals for papers exploring the many dimensions of Western esoteric practices, including theories, representations and methods of practice viewed from cultural, practical, religious and aesthetic fields of inquiry. We encourage papers that address the conference theme in terms of diverse types of representation, including arts and literature, as well as methods that reflect specific theories of esotericism, either historically or in a contemporary context. We invite proposals on magic, alchemy, astrology, ritual practice, mysticism, spiritualism, occultism, hermeticism, neo-paganism, contemporary esoteric movements and teachers, Asian influences on Western traditions, and other relevant topics.  We are also interested in panels specifically on mysticism, contemplative practice, and other topics related to the conference theme. ASE regards esotericism as an interdisciplinary field of research and we invite scholars from all disciplines to share their research and writings in support of a cross-fertilization of perspectives. We welcome scholars from a wide range of areas, including anthropology, American studies, art history, history, intellectual history, religious studies, literature, philosophy, psychology, medieval studies, sociology-the full range of academic disciplines and fields.
Our deadline for panel or paper proposal submission is January 15th 2014.
If you wish to submit a paper proposal or a thematically focused panel proposal (with three presenters and short descriptions included) for review and possible presentation at the conference, please send it by regular email to
ASE2014Conference [at] gmail.com
No attachments, please: simply copy and paste your abstract into plain text email. Individual abstracts should be limited to one or two paragraphs, and must indicate academic affiliation and/or other academic qualifications. Independent scholars are welcome to submit proposals. Please note that our previous conference was at maximum capacity, so it is best to submit your proposal sooner rather than later. We hope to post a preliminary list of accepted proposals early in 2014. Possible venues for the publication of conference papers include the book series Studies in Esotericism (this will be the fourth volume in the series).
For more information on the conference arrangements, see our website at www.aseweb.org
---
JOBS
---
American University – Kuwait – Anthropology, Environmental Studies – Open Rank <http://www.h-net.org/jobs/job_display.php?id=47901>
University of Toronto – Assistant Professor, Asian Theatre and Performance Studies <http://www.h-net.org/jobs/job_display.php?id=47908>
Boston College – AADS Dissertation Fellowship <http://www.h-net.org/jobs/job_display.php?id=47932>
Leibniz Institute of European History – PhD position: religion and violence in the Iberian Peninsula (1848-1914) <http://www.h-net.org/jobs/job_display.php?id=47926>
Leibniz Institute of European History – PhD position: religion and violence on the Balkans (1848-1914) <http://www.h-net.org/jobs/job_display.php?id=47927>
Mangalam Research Center for Buddhist Languages – Post-Doctoral Fellow, Buddhist Studies <http://www.h-net.org/jobs/job_display.php?id=47972>
Michigan State University – Assistant Professor, South Asian Religions <http://www.h-net.org/jobs/job_display.php?id=47919>
University of Virginia – Assistant Professor in Islamic Studies <http://www.h-net.org/jobs/job_display.php?id=47955>
Vanderbilt University – Hebrew Bible Assistant Professor <http://www.h-net.org/jobs/job_display.php?id=47934>
Vanderbilt University – Hebrew Bible, Associate or Full Professor <http://www.h-net.org/jobs/job_display.php?id=47935>
Teaching Fellow in Mediaeval History
School of History
University of St Andrews
Teaching Fellowship in the History of European Art
School of Divinity, History & Philosophy
University of Aberdeen