We are not responsible for any content contained herein, but have simply copied and pasted from a variety of sources. If you have any content for future digests, please contact us via the various options on our 'contact' page.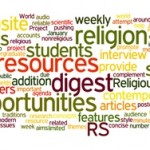 In this issue:
Seeking Your Help

Amazon

Journals

Conferences

Call for papers

Jobs

PhD Scholarships
---
SEEKING YOUR HELP
---
Given that the RSP has been running for nearly 2 years now, and in light of the website redesign, David and Chris thought it was about time to have another major publicity push. The email at the link below has already been circulated around the DOLMEN, BASR, and NSRN lists. If you are a member of any other vaguely relevant mailing list – particularly of academic associations – please considering copying it and circulating among friends, colleagues, and interested parties.
Here's the link: https://www.religiousstudiesproject.com/october-2013-publicity/
---
AMAZON
---
You can help to financially support the RSP simply by shopping on Amazon – and at no additional cost to you!
The Religious Studies Project is a participant in the Amazon EU Associates Programme, an affiliate advertising programme designed to provide a means for sites to earn advertising fees by advertising and linking to Amazon.co.uk. We are also a participant in the Amazon Services LLC Associates Program, an affiliate advertising program designed to provide a means for sites to earn advertising fees by advertising and linking to Amazon.com.
http://www.amazon.co.uk/ref=as_li_tf_mfw?&linkCode=wey&tag=therelistudpr-21
http://www.amazon.com/ref=as_li_tf_mfw?&linkCode=wey&tag=therelistudpr-20
If you click through to Amazon.co.uk or Amazon.com through these links, and buy ANY product during your visit, the RSP will earn referral fees. There will be no additional cost. Why not add a shortcut to your bookmarks bar and use these links every time you shop?
---
JOURNALS
---
Contributions to Indian Sociology http://cis.sagepub.com/
Journal of Media and Religion, Vol 12, no 4 http://www.ingentaconnect.com/content/routledg/jmr;jsessionid=1lfxh00jpf9ew.alexandra
---
CONFERENCES
---
Inform Anniversary Conference
Minority Religions:
Contemplating the Past and Anticipating the Future
New Academic Building, London School of Economics, London
Friday 31 January – Sunday 2 February 2014
Inform is celebrating over a quarter of a century of providing information that is as reliable and up-to-date as possible about minority religions with an Anniversary Conference to be held at the London School of Economics, UK.
Registration for the full conference (including Friday Ashgate-Inform book launch and reception with refreshments, Saturday and Sunday tea/coffee/lunch) is
£100 standard and £75 concession for students and unwaged. Tickets booked after January 6th will be £120 or £85.
We are offering single day registrations for £45, or £55 after January 6th.
Inform will also be hosting an Anniversary Dinner at Dicken's Inn, St Katharine Dock, near the Tower of London on Saturday 1 February.
The cost, which is not included in the registration fee, of the three course set meal and coffee is £38.50. The menu for the dinner can be seen here. Dietary requirements can be catered for.
Drinks are not included although there will be a cash bar. Booking and payment for the dinner must be done by January 6th and is non-refundable.
How to Pay: Registration for the conference and Saturday evening dinner can be completed online here, using a credit/debit card or through a PayPal account if you have one
or by posting a completed booking form and cheque made out to Inform in pounds sterling and sent to 'Inform, Houghton Street, London, WC2A 2AE'
A full programme will be posted soon.
For more on the Ashgate-Inform book series, please see the attached flyer or visit the website www.ashgate.com/inform.
---
Colloquium: Death and the Afterlife in Ancient Egypt
UCLA, Royce Hall room 314
Saturday, December 7th, 12:30 to 4:00 pm
12:30-12:45     Jacco Dieleman (UCLA): introduction
 12:45-1:15       Anne Austin (UCLA): What remains of the workmen?
Death and disease at Deir el-Medina
1:15-1:45         Dana Reemes (CSU-Fullerton): The Lost Tableau of the Tomb of King Ramesses III (KV 11)
1:45-2:15         Emily Cole (UCLA): Gendered Funerary Papyri in Greco-Roman Egypt
    Coffee break
2:30-3:00         Deanna Kiser-Go (UCLA): Artists' Hands in the Funerary Scenes of Roy's Tomb (TT 255)
3:00-3:30         Marie Svoboda (J. Paul Getty Museum): Herakleides: a Romano-Egyptian Mummy at the J. Paul Getty Museum
3:30-4:00         Kara Cooney (UCLA): Defensive Burials in 20th and 21st Dynasty Thebes
---
CALLS FOR PAPERS
---
Call for Papers/Edited Volume of Essays on the Reception of Greek and Roman Culture in East Asia
Date: 2013-12-21
Description:  We are working on an edited volume based on a conference entitled The Reception of Greek and Roman Culture in East Asia: Texts & Artefacts, Institutions & Practices organized by Professor Renger in Berlin in July, 2013. In this  volume, we attempt to explore the reception(s) of Greek and Roman cultu …
Contact: xin.fan [at] fredonia.edu
URL: www.geschkult.fu-berlin.de/e/grea/index.html.
Announcement ID: 208999
http://www.h-net.org/announce/show.cgi?ID=208999
---
CFP: MORTUARY TRADITIONS
Interdisciplinary conference organised by the Maison Archéologie & Ethnologie, René-Ginouvès, Paris, Nanterre
18-19-20 June 2014
Organised by Grégory Delaplace and Frédérique Valentin
Contributions developing interdisciplinary approaches and collaborations between researchers will be preferred. Abstracts (200 words) should be sent before December 20, 2013 to Grégory Delaplace (g.delaplace [at] yahoo.fr) or Frederique Valentin (frederique.valentin [at] mae.u-paris10.fr).
---
FINAL CONFERENCE OF THE PROJECT "THE INVISIBILITY OF DEATH AMONG MIGRANTS IN PORTUGAL"
Death on the Move: Managing narratives and constraints in transnational settings
13-14 March 2014
Organizers: Tropical Research Institute (IICT) and CRIA-NAR (Center for Research in Anthropology, Anthropology of Religion Group)
Venue: Faculdade de Ciências Sociais e Humanas Universidade Nova de Lisboa
Convenors: Clara Saraiva, Irene Rodrigues, Simone Frangella; Max Ramos
CALL FOR PAPERS
In spite of the interest that the recent status of Portugal as an immigration country arises and all the research that has been done, some important issues dealing with immigrant´s states of suffering and death, the "states of affliction" have hardly been dealt with. Death, in particular, remains a difficult but crucial aspect that has not been touched by the studies on migration.
How do immigrants perceive death and dying and incorporate them in their conceptualization of the diaspora? How do different immigrant groups conceptualize other groups´ suffering and death? How do the Portuguese look upon the death of the immigrants, a subject ever hardly spoken of and which raises a series of prejudices and mystifications?
In a western society where death has become a major taboo, and is thought of as something that only happens to the others, this estrangement  towards life´s last rite of passage moves on to the realm of myth and prejudices that affect immigrants in Portugal, and the invisibility of death becomes a true reality. Yet, for immigrants themselves, it is a reality that often conditions the relation with the home country. Death is thus here looked upon not as a moment in time but as a process, which involves specific emotional states and triggers the use of rituals in order to cope with the unavoidable distress, acquiring more complicated aspects when away from home.
This two days conference pretends to analyze the multiple levels that death touches upon, from the symbolic to the more practical ones. Death is one realm in which a transnational approach is mandatory—along with critical debate on the meaning of "transnational" and its manifold features. It entails an intense circulation of material goods and wealth, but also of highly symbolic significant universes which circulate along with the goods and the people: the corpse, but also the spirits and the relations with the other world that people brought along into the diaspora situation. Trapped in a condition of liminality, part of two worlds — the home grounds and the novel territory they try to adapt to—, wishing for a justification to go home, it is often death that triggers the movement: either the death of someone here and the body that has to be sent back or the death of someone dear back home.
Such circulation luxury becomes real through solidarity movements based on associations of migrants or some type of intra-groups solidarity.
The seminar will have a double format. On the one hand, several of the researchers on the research project "The invisibility of death among migrants in Portugal"  ((PTDC/CS-ANT/102862/2008) will present their findings on the project.  We will also have some invited guest lecturers. For the time being, we are counting on the participation of several specialists on the Anthropology of death and ritual, such as Maurice Bloch (London School of Economics), Eric Gable (University of Mary Washington) and  Peter Metcalf (University of Virginia).  But we want to open the seminar to the dialogue with other fellow colleagues who are interested on the subject. We therefore welcome a restricted numbers of papers that will allow us to compare the Portuguese case with other research done on the topic of immigrants terminal diseases and death.  These papers, which we plan to later on edit on a joint volume to be published by Cambridge Press may address issues of the deconstruction of prejudiced notions of what happens with the immigrants´ dead bodies; symbolic representations of immigrants death; practical issues, such as legal processes involved to send the bodies home; other issues of the trans nationalization of death; special studies on attitudes towards death and rituals in specific ethnographic contexts. We will accept papers centered on ethnography as well as more theoretical ones.
Please send your proposals (max 300 words, with a short bionote) by December 7th to clarasaraiva [at] fcsh.unl.pt maxruben10 [at] gmail.com simone.frangella [at] ics.ul.pt yilianrodrigues [at] gmail.com
The accepted papers will be notified by December 20th. The conference will take place in March 2014.
---
CFP: Religion and Crisis
BSA Sociology of Religion Study Group Annual Conference 2014
Wednesday 2 – Friday 4 July 2014
(Postgraduate Workshop: Tuesday 1 July 2014)
University of Sussex, Brighton, UK
Keynote speakers: Professor Manuel Vásquez, Professor Sophie Watson and Professor John Wolffe
A long-standing assumption in the sociology of religion is that there is a correlation between religious resurgence and intense moments of political, economic and socio-cultural crisis. We are living at such a moment of crisis now. A crisis of trust between experts, leaders, elites and emergent publics has led to a moment of profound disjuncture and given rise to possibilities for new religious and spiritual solidarities and connectivities as well as conflict. This conference call seeks papers engaged in empirical, theoretical and methodological research in the sociology of religion and related disciplines that address, in innovative and imaginative ways, the following themes:
Religion and austerity * Religion and debt * Religion and money * Religion and the gift * Religion and capitalism/neo-liberalism * Religion and the state * Religion and the environment * Religious resurgence, religious decline * Religion and critical theory * Religion, citizens and publics * Religion and social movements * Religion and media * Religion, space and place.
We invite proposals for conference papers (300 words), panels (3-4 papers on a shared theme, 750 words) and posters (200 words). Alternative formats will also be considered.
Abstracts must be submitted by FRIDAY 31 JANUARY 2014 to Dr Marion Bowman and Dr Paul-François Tremlett at Arts-SocrelReligionandCrisis2014 [at] open.ac.uk. Bursaries are available for postgraduate/early career scholars. For further details, visit the Socrel website: www.socrel.org.uk. For further details about the BSA visit http://www.britsoc.co.uk.
Contact the BSA Events Team, Email: events [at] britsoc.org.uk Tel: +44 (0)191 383 0839
---
BSA: Early Career Theorists' Symposium
6th June, 2014, held at the London School of Economics
 Call for Abstracts
The Early Career Theorists' Symposium is a special one-day symposium for up-and-coming theorists, organized on behalf of the British Sociological Association's Theory Study Group. This symposium aims to bring together sociologists at a relatively early stage in their career who work on theory or are engaged in original theoretical work as part of their on-going research. We invite early-career sociologists, across all research areas, to submit abstracts. Submissions from advanced PhD students are also welcome.
Prof. Claire Alexander (Manchester), Prof. Patrick Baert (Cambridge), and Dr Fran Tonkiss (LSE)—covering theorisations of Race & Ethnicity, Philosophy of the Social Sciences and the Sociology of Intellectuals, and Urban and Spatial Theory and Economies, respectively—will comment on the papers. Complete information for submitting the abstract will consist of:
(1) name and contact information of the author (including career stage, e.g. PhD student, post-doc, early career academic);
(2) title of your presentation;
(3) a 500-word abstract of the presentation;
(4) five keywords descriptive of the presentation.
Please send submissions to the organizers: Dr Marcus Morgan, University of Cambridge (mm2014@cam.ac.uk) and Dr Suzi Hall, London School of Economics (s.m.hall@lse.ac.uk). The deadline for submission of abstracts is 6th January, 2014.
Please plan to share a full paper of no more than 5000 words by 28th April, 2014. Registration for the event is free
---
CFP: The 3rd Conference of Visual Encounters with the Other
Estonian Literary Museum in Tartu, Estonia
7th – 10th May 2014
Constructing the Other through the prism of War: Contested Images in Eastern Europe (1930s – 1950s)
The WW II changed perspectives, beliefs and existing hierarchies. Our aim is to examine the changes in how the Other is represented visually in the wartime period, as well as the consequences of war from a longitudinal perspective. Although our focus is set particularly on Eastern Europe, we are equally interested in understanding the processes of representing the Other in the context of a global war. The period also showed fast technological development and innovations which introduced new forms of visualisations. The new media and ways of using them (e.g. in propaganda) are also at the very core of our interests.
Susan Sontag has argued that we consider the Other – even if s/he is not an enemy – as someone whom we observe, not someone who would also observe us; we consider them as someone to be seen, and not as someone who also, like we, sees. The representation of the Other gains a new shape in the time of war, fuelled by rising nationalism and hatred, causing a change of targets and their visualization.
The third international conference of Visual Encounters with the Other focuses on the visual representations of (non-)ethnic otherness/alterity in Eastern Europe, covering the period of and around World War II, from the 1930s to 1950s. The discussion reflects on a variety of visual sources including the press, printed materials (photography, illustrations, posters, advertisements, caricatures, etc), books, and so on. We accept accounts of humorous and non-humorous representations that would document, interpret and/or construct the ways that the Other has been depicted. The papers should relate to, although are not limited to, the following issues:
1. Other in the war context;
2. Ideas of modernity in representations of the Other;
3. The production and reception of humour;
4. Eastern European perspective of alterity and changes in the looking at enemies and friends;
5. New media and new ways of seeing.
Please submit a proposal that contains your full name, institutional and disciplinary affiliation with a very brief academic CV, the title of your paper and an abstract of 200-250 words, outlining your basic research methods and sources. The organizers give preference to submissions based on fieldwork and/or the use of ethnographic, folkloric, or closely related archival materials. Paper authors will be informed about accepting or rejecting their submission until February 28, 2014. The language of the conference is English.
The deadline for the submission of paper proposals: 10 February 2014
Deadline for paying early registration (100 EUR) is March 15, 2014
Late registration fee (130 EUR) can be paid until April 30, 2014.
Please send your proposal to:
Prof. Dagnosław Demski, IAE PAN Warsaw, UMK University, d.demski2@gmail.com
dr Liisi Laineste, Estonian Literary Museum, Tartu University, liisi@folklore.ee
dr Kamila Baraniecka-Olszewska, IAE PAN Warsaw, kamila.baraniecka@gmail.com
Conference Site, Travel and Accommodation
The conference will be held in Tartu, Estonia, at the Estonian Literary Museum (Vanemuise 42), close to the city centre and in the vicinity of accommodation, dining and entertainment. Estonia has good flight connections with other European cities (including by budget flight companies like Ryanair, Easyjet and Air Baltic), and ferry connection to Finland and Sweden. Comfortable buses with free wi-fi operate between Tallinn and Tartu every full hour, departing from the airport. Suggestions for accommodation will be announced in due time after special prices for the conference delegates have been arranged.
The conference fee includes book of abstracts and other conference materials, coffee breaks, lunches, opening and closing reception, and a boat-trip on the river Emajõgi. Travel costs and accommodation is not included in the conference fee.
Registration Fee
The participants will be asked to pay a registration fee of 100 € via bank transfer by March 30 2014.
Publication of Papers
A selection of conference papers will be published after peer-review in the third volume of the series.
More information will be sent in the second circular.
See also the conference website at http://folklore.ee/rl/fo/konve/ImagesIII/index.html.
---
CFP: Cyberpilgrimage: theory, practice and future
Deadline: 09/01/2014
The Future with/of Anthropologies
The Japanese Society of Cultural Anthropology (JASCA) Conference & IUAES Inter-Congress 2014
Chiba City, Tokyo. 15th-18th May 2014.
Today cyberspace is a reason for concern in most religious communities. In the last few years, both orthodox and less orthodox religious groups and communities seem to have acknowledged that the development of the Internet cannot be ignored, trivialized or kept away from religious communities. The discussion has therefore moved to more general questions on the degree to which true believers are allowed to get involved with the Internet and cyber space and on how to make it more relevant to their religious beliefs and duties.
In this panel we tackle with new phenomenon of cyberpilgrimage (pilgrimage mediated by digital media) in contemporary religions. The field of cyberpilgrimage, primarily from the viewpoint of religious and theology studies, is new topic in digital anthropology and anthropological pilgrimage studies. However, the new phenomenon seems to be a key to deconstruct and rethink former concept of pilgrimage in various reasons; lack of physical journey, general availability of access to sacred area and so on. Thus, the presenters in this panel explore dynamics of cyberpilgrimage in terms of pilgrimage studies.
We are interested in receiving proposals which present new and unpublished researches on topics such as (but not limited to):
-What can the study of cyberpilgrimage add to the previous theories regarding the anthropology of pilgrimage?
-What can cyberpilgrimage entail, to survey the input to-date of contemporary scholars to the anthropological study of religion?
– Authenticity of computer-based cyberpilgrimage experience as a real pilgrimage.
– Can computer-mediated experiences of cyberpilgrimage help pilgrims to attain higher spiritual levels?
– What are the benefits of cyberpilgrimage to the pilgrims?
-What is the influence of cyberpilgrimage on the religion, spirituality and religious cyberspace?
-Should faith be considered as a prerequisite for cyberpilgrimage?
-Can cyberpilgrimage help people, especially geographically dispersed ones, to nurture their connections to the communal landscapes or their traditions?
-Should cyberpilgrimage be viewed in a complimentary relationship to terrestrial pilgrimage or be considered as an introduction to it?
-Can cyberpilgrimage play a role as a mediated pathway to link the physical and metaphysical?
-Potential relationships between cyberpilgrimage and illusion.
-Does cyberpilgrimage constitutes a meaningful and authentic contemporary manifestations of the pilgrimage tradition?
– What are the religious and political benefits of cyberpilgrimage for those who run and host such digital pilgrimage programes?
– Cyberpilgrimage and diaspora?
All submission should be made oline on the official websire of conference
http://www.nomadit.co.uk/iuaes/iuaes2014/panels.php5?PanelID=2843
---
Call for Papers, Beyond Borderlands: A Critical Journal of the Weird, Paranormal, and Occult
Deadline: May 1st, 2014
Beyond Borderlands is a double-blind peer reviewed open access online journal and a forum for the interdisciplinary, artistic, and critical exploration of topics relating to esotericism, paranormality, and the culturally weird. Within our pages we hope to foster a conversation between more traditional scholarly approaches, contemporary practitioners and artists and writers exploring these themes. Furthermore, we seek to create a shared space for these divergent approaches, without compromising the methodological integrity or free creativity appropriate to each.
Academically, the primary competences of our editorial staff are in the history and anthropology of science, but we welcome submissions from other disciplines. Those interested may submit articles of approximately 4000 to 8000 words formatted according to the Chicago Manual of Style, 16th edition with in text citations, as well as an abstract of approximately 250 words (upon acceptance we will also ask you to submit a copy with citations as footnotes for the PDF version of the journal).
We also seek to introduce readers to scholarship pertaining to weird, paranormal, and occult topics, while providing a guide for its interpretation through critical analysis and contextualization. To facilitate this we are also looking for knowledgeable commentators to submit reviews between 1000 and 2500 words long of academic works in these areas of interest.
The submission deadline for our January issue in November 1st, and for our July issue is May 1st.
Please send all submissions to submissions@beyondborderlands.com. For further questions and clarifications, feel free to contact the editor at b.d.mitchell@beyondborderlands.com. Potential contributors may also want to visit our facebook page at: https://www.facebook.com/BeyondBorderlands.
---
ELSE JOURNAL
International Art, Literature, Theory and Creative Media
Issue 0, February 1, 2014
"Trans-what?"
Peer-reviewed works, projects, and research thematically gravitating towards:
Memory, Forgetting, Trauma and the Archive; Language/Image;
Art and Social Technologies; International Diaspora and Post-Colonialism;
Cultural Engagement through Food; Role of Art in Peace Meditation;
Performance Activism; Liminality; Space/Place; Temporary Architecture;
Foreignness, Otherness and the Uncanny.
Deadline: December 15.
Submit work here: http://www.transart.org/else-art-journal-submission-form/
---
"Islamic Studies and E-Learning: An International Conference" is organised by the Islamic College and Middlesex University. The Islamic College as one of the most popular Islamic third education institutions who offers the distance education courses since 12 years ago, is the main host of this international conference. The main aim of this conference is providing an opportunity for academics, students, experts and researchers who are interested in the area of Islamic Education – especially in the distance mode – to interact with each other and be more familiar with the different aspects of this emerging issue. More details could be found at http://www.openstudy.org/conference
---
JOBS
---
School of Oriental and African Studies – Lecturer in Anthropology <http://www.h-net.org/jobs/job_display.php?id=48127>
University of Oxford – Khalid bin Abdullah al Saud Professorship of the Contemporary Arab World <http://www.h-net.org/jobs/job_display.php?id=48150>
St. John's University – Assistant Professor, South Asian History <http://www.h-net.org/jobs/job_display.php?id=48135>
University of Alberta – Singhmar Chair in Classical Indian Polity and Society, 500 BCE-500 CE <http://www.h-net.org/jobs/job_display.php?id=48143>
Lingnan University – Associate Professor in Modern Chinese Literature <http://www.h-net.org/jobs/job_display.php?id=48115>
AHRC-funded Studentships and College Scholarships for 2014
Historical and Philosophical Studies
College of Arts
University of Glasgow
International Christian College
School of History, Classics and Archaeology, School Doctoral Teaching Awards
University of Edinburgh
School of History, Classics and Archaeology, School Master's Awards
University of Edinburgh
The University of Zurich invites applications for a Professorship for Global History (18th–20th Century), with a focus on Asian History.
The successful candidate comes with a record of excellence in researching Global History (18th to 20th century), with a focus on Asian History, and several years of academic teaching experience. Applicants should demonstrate their interest in cooperating with the Institute of Asian and Oriental Studies at the University of Zurich.
Candidates are expected to have completed their habilitation or equivalent qualifications or, as the case may be, have an advanced postdoctoral research or habilitation project. Depending on the qualifications of the appointee, the professorship will take the form of a chair or an assistant professorship with tenure track. The position should be filled as soon as possible. Since administrative work is conducted in German at the University of Zurich, non-German speaking candidates are expected to acquire a working knowledge of German within the first two years of appointment In order to increase the number of women in leading academic positions, we specifically encourage women to apply.
The closing date for applications is January 10, 2014. Applicants are requested to write a letter in which they describe their abilities and motivation, accompanied by a current curriculum vitae, a list of publications (without the publications themselves), a description of courses they have taught, a description of completed research projects, and a list of acquired external funding. Applications should be mailed as a single PDF file to University of Zurich, Faculty of Arts and Social Sciences, Dean's Office, Rämistrasse 69, CH-8001 Zurich, dekanat [at] phil.uzh.ch. For further information please contact Prof. Dr. Gesine Krüger (gesine.krueger [at] hist.uzh.ch).
---
PHD SCHOLARSHIPS
---
10 Full-Funded ESRC PhD Studentships in the Social Sciences Anthropology, Cultural Studies, Human Geography, Media and Communications, Socio-legal studies and Sociology Goldsmiths, University of London http://www.jobs.ac.uk/job/AHS790/
---
The Department of Religious Studies at the University of Kent is now advertising doctoral studentships covering course fees and an annual maintenance grant for students planning to begin their doctoral projects in autumn 2014. Successful applicants will have a strong academic record and a clearly defined research project reflecting the interests and expertise of staff in the Department.
Particular areas of research interest in the Department include:
* religion, capitalism and globalization
* religion and media
* the role of religion in the construction of European modernity
* religion, law, governance and politics
* the cultural sociology of the sacred
* the study of religious subjectivity
* material religion
* religion and childhood
* religion and critical theory
Two types of studentship funding are available. Applications can be made through the Department for AHRC studentships awarded through the CHASE consortium of institutions. CHASE is an exciting new initiative, bringing together seven universities in London and the South-East of England, who will be working together to develop innovative training designed to help students work across disciplines and equip them for different forms of public engagement work. In addition to their fees and maintenance awards, CHASE students will also have access to additional funding to support their personal research development as well as funding support for undertaking placements related to their research with external organizations. In addition to this, studentships funded directly by the University of Kent will also be available. More details on these are available at
http://www.kent.ac.uk/secl/postgraduate/funding.html?tab=phd-scholarships