Religious Studies Opportunities Digest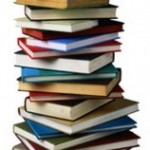 29 June 2012 Issue
We are not responsible for any content contained herein, but have simply copied and pasted from a variety of sources. If you have any content for future digests, please contact us via the various options on our 'contact' page.
In this issue:
Journals
Calls for Papers
Conference Announcements
Funding
Jobs
Summer School
---
JOURNALS
---
Sociology of Religion, advanced notice – 25 June. http://socrel.oxfordjournals.org/content/early/recent
---
CALL FOR PAPERS
---
Annual Review of  the Sociology of Religion
Issue number 5, 2014
Sociology and Monasticism
Edited by
Isabelle Jonveaux (University of Graz), Enzo Pace (University of Padua)
and Stefania Palmisano (University of Turin)
Call for Papers
As a result of the growing belief in society that traditional religious institutions
were losing credibility, there has been renewed interest in monasteries, going
beyond what is strictly defined as religious e.g. increasingly numerous requests to
stay over in monasteries, guided tours, the appeal of monastic products and media
interest in the subject. As distinct from historical studies which have analysed
monasticism, the sociology of religion has shown little interest in the subject,
paying more attention to the phenomenon in Oriental religions such as Islam
(especially the Sufi tradition), Buddhism and Taoism than to Christian forms. We
maintain, given that monasteries have played a fundamental role – especially in the
Middle Ages – in Europe's socio-economic development, that sociology cannot ignore
their evolution in the modern age. It is time for sociologists of religion to study
monasteries, both Eastern and Western, adopting a comparative perspective when
answering parallel research questions.
With the aim of collecting articles by the leading sociologists at present doing
fieldwork research on monasticism, we are seeking contributions which offer an
overview of work-in-progress in this area. Our objective is to publicize a
little-known field of the sociology of religion and to provide it with new
legitimacy.
Possible topics include:
            Varieties of monasticism

            Monasticism and economics

            New forms of monasticism

            Monasticism and vocations (recruiting)

            Monastic novitiates

            New monastic foundations in so-called developing countries

            Extra-European Christian monasticism

            Social/religious role of monasticism

            Monasticism and  religious hierarchy
Rather than being prescriptive, we would like to remain open about the definition of
monasticism and how its boundaries with other topics and concepts – such as eremites
and other religious virtuosos – are drawn.
Please send all proposals to Isabelle Jonveaux and Stefania Palmisano:
isabelle.jonveaux@uni-graz.at, stefania.palmisano@unito.it
Submission of proposals (250 to 300 words): Deadline October 15, 2012
Notification of acceptance by November 15, 2012
Completed manuscripts (7,000 to 8,000 words): Deadline  May 15, 2013
---
Call for Panels and Papers – 1st Announcement
The Departments of Folkloristics and Comparative Religion at the University of Turku and Åbo Akademi University, together with the Donner Institute, are organizing an international interdisciplinary conference to honour the work of Professor Lauri Honko (1932–2002)
THE ROLE OF THEORY IN FOLKLORISTICS AND COMPARATIVE RELIGION
21–23 August 2013
University of Turku, Åbo Akademi University, Finland
Timetable:
Call for papers, deadline 31 March 2013
Registration, deadline 31 May 2013
For more information, please visit the conference website at:
http://www.honko_conference.utu.fi/ (this will open soon)
Additional information: honko-conference@utu.fi
---
CONFERENCES
---
Redeeming Power: Overcoming Abuse in Church and Society
A two-day conference at St Mary's University College, Twickenham, to launch a major new research project by the European Society for Catholic Theology (ESCT). Organized in conjunction with Heythrop College, University of London, and the Centre for Catholic Studies, Durham University.
4 Tuesday – 5 Wednesday September 2012
Confirmed speakers (more to be added):
Rt. Revd John Arnold (Auxiliary Bishop, Westminster)
Prof. John Bell (University of Cambridge)
Prof. Annemie Dillen (KU Leuven)
Mary Kenny (Irish Independent, Irish Catholic)
Revd Dr Dariusz Krok (Opole University)
Mgr Charles Scicluna (Congregation for the Doctrine of the Faith)
Madeleine Teahan (Catholic Herald)
Conference aims
· The aim of the event is to bring together researchers from a wide range of disciplines, interested in: a) examining the nature, scope, and context of abuses of power, both in the Church and beyond; and b) investigating the means by which they may be overcome.
· While the sexual abuse crisis will naturally form a major focus of the conference (and project), this cannot be understood within a vacuum. We are therefore keen to explore all other issues relating to the topic of theology, power, and abuse.
· The conference will identify a number of key themes that will guide and inform the Redeeming Power project over the next two years, leading to a number of events, projects and publications across Europe.
Call for Papers
Significant time has been set aside in the conference schedule for short papers (i.e., 20 mins) and discussion. Established and emerging scholars from a wide range of disciplines – including, but not limited to, theology, philosophy, psychology, sociology, social work, history, and law (canon and secular) – are strongly encouraged to consider submitting a proposal.
Abstracts (no more than 250 words) of proposed topics should be sent to Dr Stephen Bullivant at stephen.bullivant@smuc.ac.uk by Friday, 13 July. Decisions will be communicated by Friday, 20 July.
Registration
Full conference information (e.g., full schedule), and details on how to register, will be made available on the project website: http://www.smuc.ac.uk/inspire/redeeming-power.htm by the end of June. It is hoped that the conference fee (inc. meals, and accommodation on 4 Sept.) will be in the region of £140-150 (TBC). Small bursaries may also be available for postgraduate students giving short paper. Please address all queries to Stephen Bullivant.
Redeeming Power is a joint venture between the ESCT and scholars at University College Dublin (Ireland), Durham University (UK), Heythrop College (UK), KU Leuven (Belgium), University of Opole (Poland), St Mary's University College (UK), and University of Trnava (Slovakia)
---
Religion, Youth and Sexuality: Stories from the United Kingdom & Canada
Monday 3rd September 2012 – 3.30pm to 5.30pm
Followed by Buffet Reception
Venue: Room B63, School of Sociology & Social Policy, Law & Social Sciences Building, University of Nottingham, University Park, Nottingham, UK.
The School of Sociology and Social Policy cordially invites you to this event organised for young people, academics, and non-academic professionals (e.g. religious leaders, youth workers, sexual health workers, counsellors).
The event will present findings from two related research projects:
The completed Religion, Youth and Sexuality: A Multi-Faith Exploration in the UK (www.nottingham.ac.uk/sociology/rys).
The ongoing Religion, Gender, Sexuality and Youth among Youth in Canada (www.queensu.ca/religion/Faculty/research/dickeyyoung.html).
Guest Speakers
Prof. Pamela Dickey Young, Queen's University, Canada
Dr. Heather Shipley, University of Ottawa, Canada
Dr. Sarah-Jane Page, Aston University, England
Prof. Andrew Kam-Tuck Yip, University of Nottingham, England
Registration
The event is free of charge, but registration is required.  Please return all completed registration forms to michelle.fusco@nottingham.ac.uk.  These can be found on the School website, via the following link;http://tiny.cc/RYSSept2012
---
As announced earlier, on 25-26 October 2012, the Dutch Association for the Study of Religion NGG will hold its annual meeting in Groningen. The theme of the conference is "Religion and Social Cohesion: Challenges and Perspectives". With Lori Beaman and Anders Klostergaard-Petersen we have two highly distinguished keynote speakers. The conference is sponsored by NOSTER as a Thematic Meeting, as well as by the Groningen Faculty of Theology and Religious Studies and The Groningen Research School for the Humanities.
This mail is just a friendly reminder that the deadline for submitting proposals is 1 July 2012. Let me particularly also encourage the PhD and Master students to submit a proposal. For this group, we will organize a session that is not necessarily linked to the conference theme, in order to allow graduate students to present their work. In addition to paper sessions, we will organize a poster session in which graduate students can introduce their projects and talk with delegates about them in an informal way.
All information about the conference is available online. Please consult our website (updated regularly):
http://www.godsdienstwetenschap.org/agenda_detail.php?agenda_id=47
---
The Politics of Religious Diversity
19 September, 2-5pm, Toynbee Hall, East London
Research findings from two major academic projects: Muslim Participation in Contemporary Governance (a Religion & Society Programme project) and ACCEPT Pluralism: Tolerance, Pluralism and Social Cohesion

Panel discussion with Kris Hopkins MP, Sadiq Khan MP, Tariq Modood and Fiyaz Mughal.
For more details see http://www.bris.ac.uk/ethnicity/diversityevent.pdf (470kb). Registration is open (spaces will fill quickly): http://religiousdiversity.eventbrite.co.uk.
---
FUNDING
---
Phd Research Grant in Anthropology
The Laboratoire d'Anthropologie des Mondes Contemporains (LAMC) of the Université Libre de Bruxelles (ULB) is looking for one researcher in in Anthropology to participate in a collective research project (ARC) entitled "Globalization, socio-cultural changes and political claims in Muslim world", in collaboration with the Centre d'Etude de la Coopération Internationale et du Développement (CECID) and the The Centre d'Étude de la Vie Politique (CEVIPOL). The project brings together anthropologists, sociologists and political scientists and aims to analyse the impact of globalization on social movements in Muslim countries. The position advertised is part of a sub-project dealing with the role of Muslim / Islamic networks in political dynamics and mobilizations in Burkina Faso.
Object of research and contracts
The researcher will have 4 years to write and defend a Phd dissertation (in French or in English) on the relations between religious dynamics, political dynamics and mobilizations in Burkina Faso. The thesis will include an empirical section of political anthropology (which entails long-term field work) and a theoretical dimension, contributing to the analysis of political dynamics in semi-authoritarian regimes.
The Phd student will take part in the scientific activities related to the project (organisation of a conference, seminars, publications) and to those organised within the LAMC.
Job status and conditions
Full-time PhD grant, 48 months (4 years) contract

Start: October 1st, 2012 (or January 1st at the latest)

Approximately 1800€/ month

Allowance for research (books, fieldwork, laptop)
Required skills/qualifications
Candidates should send their application to Sandrine Lévêque (lamc@ulb.ac.be) who will forward them to Mathieu Hilgers co-director of the research The deadline for applications is 1 August, 2012. The application should include the following documents:
Statement of interest
CV (including detailed academic results, title of the master dissertation and names of the members on the jury committee)
Names and email addresses of two professors / researchers for references
The short-listed candidates will be interviewed at the beginning of September, 2012.
---
British Academy – 45 new postdoctoral fellowship awards
The aim of the British Academy in making these awards is to offer opportunities for outstanding early career researchers to strengthen their experience of research and teaching in a university environment which will develop their curriculum vitae and improve their prospects of obtaining permanent lecturing posts by the end of the Fellowship. The primary emphasis is on completion of a significant piece of publishable research, which will be assisted by full membership of an academic community of established scholars working in similar fields
Eligibility
Applicants must be supported by the UK host institution in which they wish to hold the Fellowship
Applicants must be within three years of the award of a doctorate (for the 2012-2013 competition this means either already having been awarded a doctoral degree following a viva voce examination held on or after 1 April 2010; or having a reasonable expectation that they will have submitted and had their thesis examined by 1 April 2013)
Applicants in the 2012-2013 competition awarded a PhD following a viva voce examination held prior to 1 April 2010 who are unable to offer extenuating circumstances, such as interruption to their academic career for maternity leave or illness, will not be considered
Applicants must be a UK or EEA national, or have completed a doctorate at a UK university. Any applicant who does not fall into one of these categories must demonstrate a strong prior association with the UK academic community, for example through already having been employed in a temporary capacity (longer than six months) at a UK university
Number of Awards: 45 awards are expected to be offered
Closing Date: Application is via a two-stage selection process. The next deadline, for outline applications for award in 2013, will be in October 2012. Application forms will be available on the e-GAP2 system from August 2012.
Further information: http://www.britac.ac.uk/funding/guide/pdfells.cfm
---
JOBS
---
Confucius Institute Assistant Director – College of William and Mary
The College of William and Mary in Williamsburg, Virginia seeks to fill the position of Assistant Director for its Confucius Institute (WMCI), a collaborative initiative with the Chinese Language Council International (Hanban) and Beijing Normal University (Beijing Shifan Daxue). The purpose of the Institute is to promote the study of Chinese language and culture at the College of William and Mary and in the neighboring communities of Virginia.
This position is a fixed-term appointment for one year with annual renewals.The Assistant Director is responsible for the operational aspects and day-to-day administration of the Institute. The incumbent reports to the Director of the WMCI and carries major responsibilities in the supervision of the Institute's programs, financial operations, program logistics and other needs of the Institute. The work involves designing, implementation, coordination and administration of educational, scholarly, and community outreach and engagement programs. The major tasks also include developing budgets, making grant proposals to Hanban, and managing the financial needs and activities of the Institute. The successful candidate will design and participate in cultural events, and will initiate and maintain contacts with all interested and participating units at the College, external organizations and corporations, and K-12 schools over collaborative projects and programs. S/he will also assist with program evaluation and give advice concerning the direction of the future educational curricula, research activities, cultural programs and training programs.
The successful candidate must have a good knowledge of educational program administration, instructional practices, service delivery, and scholarly research activity. This position also requires the successful candidate to have excellent interpersonal and communication abilities, computer word processing and spreadsheet competence, and resource and budgeting management skills. Candidate must be fluent in English and proficiency in Mandarin Chinese is highly desired. A good, working knowledge of state and local government policies and procedures is also preferable.
A Bachelor's degree in a related field is required. An advanced degree is preferred, and experience working in a higher education institution with diverse faculty and students is also desirable. This position is not eligible for visa sponsorship.
For full consideration visit http://jobs.wm.eduand submit a cover letter, résumé and the names and contact information for 3 professional references.  All inquiries about this position should be directed to Dr. Yanfang Tang, Chair of the Search Committee, at yxtang@wm.edu.
Review will begin July 16, 2012 and continue until the position is filled.
---
Lecturer in Japanese Studies (equivalent Assistant Professor tenure-track)
Newcastle University
Closing Date: 8 July 2012
The School of Modern Languages wishes to appoint a Lecturer in Japanese Studies. You will have outstanding research potential, a clear research agenda, native or near-native competence in Japanese and English, and relevant teaching experience. The post is tenable from September 2012.
Informal enquiries may be made to the Head of School, Dr. Elizabeth Andersen (tel: [00 44] + 191 222 7521; e-mail e.a.andersen@ncl.ac.uk), to the Head of the East Asian Studies section, Dr. Joanne Smith Finley (tel: [00 44] + 191 222 7485; e-mail: j.smithfinley@ncl.ac.uk).
http://www.ncl.ac.uk/vacancies/
---
Lecturer in African History
Queen Mary University of London has developed an outstanding reputation nationally and internationally for the excellence of its research and teaching in Humanities and Social Sciences. The Humanities and Social Science Graduate School has over 600 students pursuing taught Masters and doctoral research degrees.
Following the recent appointment of a Professor of African History, the School of History is seeking to appoint an early career lecturer in African history of any period. Preference may be given to a scholar of sub-Saharan Africa but the School will also consider applications from scholars working on North Africa or on trans-Oceanic networks. This appointment is part of the School of History's strategy to widen its research and teaching expertise beyond Europe, Britain and the United States.
The post is full time and indefinite.  Starting salary will be in the range £37,669 – £39,936 per annum inclusive of London Allowance. Benefits include 30 days annual leave, defined benefit pension scheme and interest-free season ticket loan.
Candidates must be able to demonstrate their eligibility to work in the UK in accordance with the Immigration, Asylum and Nationality Act 2006. Where required this may include entry clearance or continued leave to remain under the Points Based Immigration Scheme.
To apply, please visit the Human Resources website on http://www.hr.qmul.ac.uk/vacanciesand search for reference QMUL0780.
Closing Date: 13 July 2012
---
Associate Professor in Globalisation Studies
for 38 hours per week
vacancy number W12-138
The study of globalization from the perspective of the humanities focuses on how cultural practices – literature, film, television, music, digital media, the visual and performative arts and philosophical and theoretical concerns – engage with the increasingly transnational orientation and organization of contemporary society. Of special concern are the ways in which everyday experiences of transnationalism generate new forms and expressions of subjectivity and collectivity. Within this context, we are looking for a candidate whose research connects two or more of the four main research clusters of the Faculty's globalization program: mobility, sustainability, aesthetics, and/or connectivity. The research profile of the candidate is expected to be theoretically driven by an interdisciplinary humanities approach, while engaging with clearly defined objects of analysis and/or conceptual problems. Preference will be given to candidates working in one or more of the following disciplines: art history, literary studies, film and media studies, philosophy, history, religion, musicology or theatre and performance studies.
http://www.english.uva.nl/vacancies/vacancies.cfm/4FD74BB4-19E3-4B1A-A9E530963BE73AE0
---
Associate Professor in Cultural Heritage
for 38 hours per week
vacancy number W12-136
The research priority area aims to produce research of the highest level in the area of cultural heritage and identity. This entails the study of material and immaterial heritage, of the meaning of heritage in relation to individual, local, national and supra-national identities and of the new media that preserve and/or visualize heritage. The programme works in cooperation with a broad range of humanities disciplines, academic institutions and heritage institutions in the city of Amsterdam, the Netherlands as well as in an international context. Digital humanities play an important role in the programme.
http://www.english.uva.nl/vacancies/vacancies.cfm/9035D8BA-E7B1-40D3-9CA93005D99DA11E
---
The publishing house Brill (Leiden), is generously sponsoring a new annual research Fellowship at the Warburg Institute's Centre for the History of Arabic Studies in Europe (CHASE). The Fellowship has been made possible by the "Sheikh Zayed Book Award" which was awarded to Brill Publishers in March 2012 for publishing excellence in Middle East and Islamic Studies.
The Brill Fellowship at CHASE to be held in the academic year 2012-13 will be of two or three months duration and is intended for a postdoctoral researcher. The Fellowship will be awarded for research projects on any aspect of the relations between Europe and the Arab World from the Middle Ages to the 19th century.
The closing date for applications is the 5th July 2012. Please visit our website for more details  (http://warburg.sas.ac.uk/fellowships/brill-chase/).
---
SUMMER SCHOOL
---
Summer school in Research on Religion, Culture and Society in Europe (1750-) : "Religion and Modernity", Leuven, 27 August – 4 September 2012
The Summer school in Research on Religion, Culture and Society in Europe (1750-) offers its students an introductory training by means of a balanced programme of seminars, lectures and field trips. Established researchers on the field develop specific topics and cases, students have the possibility to present their own work and discuss their ideas in a relaxed and open atmosphere and within a multidisciplinary framework.
Participation in the summer school is limited to 20 students. The Board welcomes students, academics and professionals who are actively interested or involved in research on the subject. By way of a merit-based selection, preference will be given to those with a Master's or Research Master's diploma in History, Art History, Theology and Science of Religion. Graduates of other disciplines will also be considered, depending on their research background.
Registration starts on 10 June 2012 and ends on 10 July 2012.
Further information: http://kadoc.kuleuven.be/summer_school/
H-Net announcement – http://www.h-net.org/announce/show.cgi?ID=195257