We are not responsible for any content contained herein, but have simply copied and pasted from a variety of sources. If you have any content for future digests, please contact us via the various options on our 'contact' page.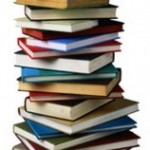 A pdf summary document can now be download. This can be printed and circulated to colleagues or put up on a notice board.
In this issue:
Journals
Call for Papers
Conferences
Jobs
Fellowships
Nominations
Funding
And don't forget, you can always get involved with the Religious Studies Project by writing one of our features essays or resources pages. Contact the editors for more information.
---
JOURNALS
---
The Journal of Hindu Studies, Advance Notice – http://jhs.oxfordjournals.org/content/early/recent?etoc
---
CALLS FOR PAPERS
---
Transatlantic Roundtable on Religion and Race
July 29-31, 2013
Accra, Ghana
On the 150th year anniversary of the US "Emancipation Proclamation," and with participation in August 1 "Emancipation Day" events in Cape Coast
CFP: "Black Churches and 21st Century Captivities"
This conference will convene in the shadows of the slave castles to examine church responses to contemporary threats to black social, physical, and religious well-being, including political oppression or coercion; group conflict; co-optation of religious life; captivities of persons (e.g., modern slavery, human trafficking, mass incarceration); and economic distortions and dependencies.  While focusing mainly on the 21st century, the conference will also explore historical backdrops and comparisons that inform understanding of the contemporary contexts in which these issues play out.  We welcome conceptual, practical and theoretical papers; case studies; and comparative work exploring these or related themes.
Please submit 150-250 word abstracts by Nov. 15, 2012 to Dr. R. Drew Smith (Morehouse College) rsmith@morehouse.edu; Dr.  Kwabena Asamoah-Gyadu (Trinity Theological College, Ghana) kwabena.asamoahgyadu@gmail.com; and Dr. William Ackah (Birkbeck College, Univ. of London) w.ackah@bbk.ac.uk.
The venue for conference sessions, accommodations, and meals will be the Executive Conference Centre, Ghana Institute of Management and Public Administration (GIMPA), located near the University of Ghana campus. Delegates wishing to arrange alternative accommodations are free to do so but should book at facilities close to GIMPA in order to account for traffic.  Please join us for this educationally and professionally enriching conference taking place simultaneous to Emancipation Day (August 1) and PANAFEST (late-July) in Ghana.
Conference Details:
Full Conference Package:  $775
(Includes conference registration, conference materials, morning and afternoon conference snacks, group transport to Cape Coast/Elmina slave castle for Emancipation Day activities, and breakfast,  lunch, dinner, and single occupancy accommodations for five days at conference venue—Executive Conference Centre, Ghana Institute of Management and Administration, located near the University of Ghana campus (http://www.gimpa.edu.gh/).  Does not include airfare, airport transfers, visas, and travel medications).
To guarantee this price, a $100 deposit is required by , December 1, 2012 and the balance by May 1, 2013.  The deposit will be non-refundable, but payments beyond the deposit amount will be refundable according to the refund scale and timetable below.  Persons unable to lock in the conference package rate based upon the December and May payment deadlines should anticipate a $100-200 increase in the package rate.  All payments should be made through the registration link at www.religionandrace.org.
Conference Only Rate: $200 (through May 1); $250 (thereafter)
(Includes conference materials, morning/afternoon snacks and lunch each day of the conference, and group trip to Cape Coast/Elmina slave castle.  Rate without Cape Coast/Elmina visit will be $175 through May 1 and $225 thereafter).
The Transatlantic Roundtable on Religion and Race (TRRR) was founded in 2010 with the aim of bringing together scholars, church leaders and community activists from across the African diaspora and continent to facilitate dialogue, intellectual output, and activism in the cause of improving the lives of people of African descent and heritage around the world. Though TRRR's approach is scholarly, its commitment is to advancing informed and progressive approaches to persistent racial problems in dialogue and collaboration with broad publics. "Black Churches and 21st Century Captivities" will be the third TRRR conference, following successful conferences in South Africa (2011) and in the United Kingdom (2012).
For additional information about conference registration and about TRRR, please visit: www.religionandrace.org
CFP: The Place of Renaissance Humanism in the History of Philosophy
Faculty of Philosophy, University of Groningen, The Netherlands
13, 14 and 15 June 2013
Keynote Speakers
Michael Allen, Luca Bianchi, Christopher Celenza, Brian P. Copenhaver, James Hankins, Jill Kraye, David Lines, Peter Mack, John Monfasani, Lodi Nauta, Jan Papy, Andrea A. Robiglio.
Invitation to present a paper
The organizing committee welcomes papers on themes such as the following:
philosophical ideas in humanist texts

the interplay between scholastic and humanist modes of thought and writing

philosophical assumptions of humanist techniques in reading, writing and commenting

the humanists' contribution to the development of thought from the late middle ages to the late Renaissance

the historiography of Renaissance humanism in modern scholarship
We would in particular like to invite speakers to reflect on what they see as the philosophical dimension of humanism or what they see as important contributions of the humanists to the development of Western philosophy (which we take in a broader sense than the academic discipline of today). Speakers may also choose to discuss one of more case studies or a discipline (grammar, rhetoric, ethics, natural philosophy, methodology of reading and writing, humanist scholarship, and so on) on the basis of which something can be said about the place of Renaissance humanism in the broader narrative of Western thought.
Deadline
Please send an abstract of max. 300 words and a brief CV (max. 1 page) plus list of publications or lectures (if any) to renaissance-humanism [at] rug.nl no later than Dec. 1st, 2012. You will hear from the organizers in Jan. 2013 whether your paper has been accepted.
Contact
Please send your enquiries to renaissance-humanism [AT] rug.nl
Announcements will also be made on our website: www.renaissance-humanism.nl
CFP: CRASIS Annual Meeting and Masterclass
UNIVERSITY OF GRONINGEN, 21–22 January 2013
Cultural Encounters in the Ancient Mediterranean
We want to invite PhD and Research Master Students, PostDocs, as well as senior researchers to take part in the second CRASIS Annual Meeting and PhD/MA Masterclass on 21–22 January 2013.
CRASIS is the interdisciplinary research institute on the ancient world at the University of Groningen. Researchers from Classics, Religious Studies, Ancient History, Archaeology, Ancient Philosophy and Legal History are involved, focusing on Greek and Roman societies as well as on Jewish and Near Eastern civilizations and on the interaction between these.
The CRASIS Annual Meeting and Masterclass is a two-day event, set up as an informal meeting place for students at PhD or Research Master level, postdocs and senior staff to promote discussion, and exchange of ideas beyond disciplinary boundaries.
We are very proud to announce that this year's Key-note Speaker and Master is Professor Martin Goodman (Oxford University). Professor Goodman is a leading expert on ancient Judaism within its Graeco-Roman context: http://www.orinst.ox.ac.uk/staff/hjs/mgoodman.html
DEADLINES: We invite senior researchers to submit a title and short abstract for a twenty-minute presentation on the first day of the Annual Meeting.
PhD and Research Master Students are invited to submit a topic proposal (500 words) for the Masterclass on the second day explaining their research in relation to this year's theme.
Proposals for both days should be submitted no later than 31 October 2012 with m.popovic [at] rug.nl.
MA/PhD Students
Once your proposal has been accepted, ReMa students should submit 3000-4000 words essays and PhD students 5000-6000 words essays before 21 December 2012 so that the papers can circulate among the participants. At the Masterclass ReMa students have ten minutes to briefly introduce their paper and PhD students have twenty minutes. After each presentation follows discussion under the expert guidance of Professor Goodman.
We will soon start a local reading and study group in preparation for the Annual Meeting and Masterclass. If you are interested, please get in touch with o.m.van.nijf [at] rug.nl.
For more information, see: http://www.rug.nl/crasis
---
CONFERENCES
---
Mystical Theology: Eruptions from France
11-13 January 2013
All Hallows College, Dublin
Keynote and Confirmed Speakers:
Richard Kearney, Emmanuel Falque, Sondra Hausner, Pamela Sue Anderson, Tina Beattie and Jessica Frazier.
Further details and registration: http://users.ox.ac.uk/~rege0676/
---
"Madre de i popoli / Che desti il tuo spirito al mondo":
Representations and Transformations of Rome.
Seminario Conclusivo del Progetto di Cooperazione Internazionale tra Pisa e St. Andrews
Concluding Workshop of the Academic Cooperation in Classics between Pisa and St. Andrews
(2011-2012)
Pisa, 3-4 Ottobre 2012, Gipsoteca di Arte Antica
(Piazza S. Paolo all'Orto, 20)
Presentazione e Saluti / Presentation of the Workshop and Welcome
(mercoledì 3 ottobre 2012, 9,00)
1. Sguardi stranieri sull'impero romano / External Perspectives on the Roman Empire
(mercoledì 3 ottobre 2012, 9,30-11)
Jason Koenig (Classics, St Andrews): City of audiences: the city of Rome in the Greek literature of the Roman Empire.
Nicholas Wiater (Classics, St Andrews): Shifting Centres: Rome and Jerusalem in the Antiquitates of Flavius Josephus.
2. Conflitti: città terrene e città celesti / Clash of Models: Earthly vs. Eternal Cities
(mercoledì 3 ottobre 2012, 11,30-13,00)
Cesare Alzati (Università Cattolica di Milano): Roma, la nuova Roma e l'Occidente tra sesto e settimo secolo. Tra identità istituzionale e dissenso religioso.
Anders-Christian Jacobsen (Theology, Aarhus): The Image of Jerusalem in Greek Patristic Authors. From Metaphor to Place.
3. Roma e Gerusalemme / Rome and Jerusalem
(mercoledì 3 ottobre 2012, 15,00-16,30)
Mark Elliott (Divinity, St Andrews): Rome, Jerusalem and Biblical Exegesis.
Emma Buckley (Classics, St Andrews), Eternity and Teleology: Virgil, Milton and Paradise Lost's 'New Jerusalem'.
4. Transizioni / Transitions (mercoledì 3 ottobre 2012, 17,00-18,30)
Giuseppe Marcellino (SNS, Pisa), Aspetti della Roma Triumphans di Flavio Biondo.
Marco Battaglia (Pisa), La figura di Attila nelle letterature germaniche medievali.
5. Roma come mito nelle fonti moderne e contemporanee / Rome as myth in modern and contemporary sources
(giovedì 4 ottobre 2012, 9,30-11,45)
Alessandro Russo (Pisa), Il Pascoli latino e la Roma prima di Roma.
Domitilla Campanile (Pisa), L'eternità di Roma nel cinema storico.
Chiara O. Tommasi (Pisa), Il nome segreto di Roma tra antiquaria ed esoterismo.
---
JOBS
University of Puget Sound – Instructor of Asian History
http://www.h-net.org/jobs/job_display.php?id=45332
University of Kansas – Assistant Professor in Korean Art History
http://www.h-net.org/jobs/job_display.php?id=45316
University of Puget Sound – Instructor of Asian History
http://www.h-net.org/jobs/job_display.php?id=45332
University of Toronto – Assistant Professor, Contemporary Chinese Culture
http://www.h-net.org/jobs/job_display.php?id=45305
Newcastle University, UK – Professor of Chinese Studies
http://www.h-net.org/jobs/job_display.php?id=45370
American University – Beirut – Faculty position in classical Islamic history and culture
http://www.h-net.org/jobs/job_display.php?id=45334
American University – Beirut – The Alfred H. Howell Endowed Chair in History and Archaeology
http://www.h-net.org/jobs/job_display.php?id=45336
Warwick University – Assistant Professor of Islamic History
http://www.h-net.org/jobs/job_display.php?id=45357
National University of Singapore – Open Rank, Modern/Contemporary History – Sociology – Anthropology of Japan
http://www.h-net.org/jobs/job_display.php?id=45301
University of Kansas – Assistant Professor, Modern Japanese History
http://www.h-net.org/jobs/job_display.php?id=45327
College of Charleston – assistant professor of Hebrew
http://www.h-net.org/jobs/job_display.php?id=45328
Evergreen State College – Comparative Religion Faculty Position
http://www.h-net.org/jobs/job_display.php?id=45318
University of Otago – Dunedin – Lecturer/Senior Lecturer in Religion
http://www.h-net.org/jobs/job_display.php?id=45260
---
Research Assistant
Department of Philosophy, University of Edinburgh
Closing date: 12 oct 2012
http://www.jobs.ac.uk/job/AFE573/research-assistant/
---
Position: Chinese Religion, 2 year Visiting appointment,  Reed
College, Portland, Oregon
https://www.h-net.org/jobs/job_display.php?id=45373
Reed College seeks applications for a two-year visiting position in Chinese Religion for the 2013-15 academic years, to commence August 2013.  Appointments are normally made at the assistant professor level.  We seek outstanding, critically self-reflective candidates, and we look for experience in teaching as well as the ability to advise student research projects on a wide range of topics in religious studies.
Reed College is a selective liberal arts institution with a commitment to high standards of scholarship and teaching excellence in a seminar setting. The appointee will be expected to teach the equivalent of five one-semester courses over the academic year, and this will include teaching in the team-taught yearlong Chinese humanities program devoted to the Han and Song dynasties. The position also involves supervising yearlong senior thesis projects.
While a PhD is preferred, candidates who are ABD in Religion will also be considered for appointment.  The Religion Department is using Interfolio to collect faculty job applications electronically. Through Interfolio, please submit a cover letter, CV and three letters of recommendation. For more information and application instructions, see https://secure.interfolio.com/apply/16509.  Because Reed College is a community that values cultural and intellectual diversity as essential to the excellence of our academic program, we also encourage candidates to convey in their cover letter or other application materials how their specific contributions to campus diversity might support the commitment to diversity and inclusion articulated in the College's diversity statement (http://www.reed.edu/diversity/). Applications will be accepted until the position is filled, but they should be received by 1 December 2012 to guarantee full consideration. For further information about this position, please contact K.E. Brashier (ken.brashier [at] reed.edu).
Contact:
For further information about this position, please contact
K.E. Brashier (ken.brashier [at] reed.edu).
Website:    http://www.reed.edu
Primary Category:    Religious Studies and Theology
Secondary Categories:    None
Posting Date:    09/21/2012
Closing Date    12/03/2012
---
The Nippon Foundation Fellows Program at the Inter-University Center for Japanese Language Studies, Yokohama
Fellowship Date:    2012-12-14
H-Net Announcement ID:    197261
The IUC is pleased to announce a new 10-month fellowship program for Ph.D. students in all fields of Japanese studies, generously sponsored by The Nippon Foundation. The Nippon Foundation Fellows Program at the IUC aims to provide the most promising young scholars with the deep linguistic and cultural knowledge needed to become leaders in their fields, and to foster strong collegial bonds and intellectual exchange among them and with their IUC senpai.
In addition to their regular classes The Nippon Foundation Fellows will:
Meet regularly with each other and the IUC Resident Director to discuss their research interests and experiences in Japan
Invite an IUC alumni scholar to give a lecture at the IUC
Conduct research during the second half of the program and present their results in Japanese at The Nippon Foundation Fellows Symposium at the end of the academic year
Eligibility: all applicants must be currently enrolled in a Ph.D. program, have a research focus on Japan, and an intention to pursue a career in academia upon completion of their doctoral degree.
Tuition: The Nippon Foundation fellows will receive a full tuition scholarship and a modest living stipend to attend the 10-Month Fellowship Program of the IUC in Yokohama.
Language Exam: required and offered in February, 2013
Applications: http://www.stanford.edu/dept/IUC/documents.html (select Nippon Foundation Fellows Program Application)
Note: It is not necessary to make a separate application to the IUC.
Applicants Must Submit: (1) a completed Nippon Foundation Fellows application form available on the IUC website, (2) a personal statement, (3) a description of research interests, (4) three letters of reference, (5) CV, and (6) transcripts from all universities attended and any relevant overseas studies coursework.
Deadline: postmarked by December 14, 2012
Application fee: $80.00
Send all application materials and fees to:
The Inter-University Center for Japanese Language Studies
The Freeman Spogli Institute for International Studies
Encina Hall, Room C334 (MC 6055)
Stanford University
Stanford, CA 94305 USA
For further information email: iucjapan [at] stanford.edu or vist the web site at www.stanford.edu/dept/IUC
---
FELLOWSHIPS
---
The Käte Hamburger Kolleg "Dynamics in the History of Religions between Asia and Europe" at Ruhr University Bochum, Germany, invites applications for two visiting fellowships for research on the history of Central Asian religions and on the history of religions in the ancient Near East during the academic year 2013, from April 2013 to March 2014.
We offer:
opportunity for dedicated research in an interdisciplinary and international environment;
generous scholarship either as a direct grant or as a salary for a substitute;good infrastructure (libraries etc.);free lodging in an adequate apartment; travel expenses related to research activities; means for organizing a workshop or small conference.
We expect:
fellowship Central Asia: research on the history of Central Asian religions from the early modern times to the present day, with special regard to inter-religious contact and transfer;
fellowship ancient Near East: research on the history of religions in the ancient Near East, with special regard to inter-religious contact and transfer; your presence during the fellowship term; committed participation in the ongoing activities of the Käte Hamburger Kolleg;substantial research results in form of publications.
Both fresh and senior scholars may apply. The Ruhr University Bochum is an equal opportunity employer and encourages women and members of minorities to apply. Applications are expected to include a letter of interest, a current résumé, a list of publications, and an exposé of the intended research of about five pages. Please e-mail your application by 15 November 2012 at the latest to:
Lucia an der Brügge | lucia.anderbruegge [at] rub.de
Käte Hamburger Kolleg "Dynamics in the History of Religions between Asia and Europe"
Ruhr-Universität Bochum
44780 Bochum
Germany
For further information please consult our website!
---
Temple University, Religion
Indian Religions
Institution Type:  College / University
Location:  Pennsylvania, United States
Position:  Assistant Professor
https://www.h-net.org/jobs/job_display.php?id=45381
Closing Date 11/05/2012
The Temple University Department of Religion seeks to fill a tenure-track assistant professorship in the area of Indian religions, primarily Buddhism and Hinduism. The eventual appointee will contribute to the Departments graduate program by regularly teaching the seminars Foundations in Hinduism and Foundations in Indian Buddhism, mentoring students working in these and related traditions, and possessing demonstrated methodological commitments to the fields of religious studies, Asian studies, and/or philosophy. On the undergraduate level, the position will provide instructional coverage of advanced courses such as Religions of India and Yoga and Tantric Mysticism and interdisciplinary courses in Temples General Education Program. The ideal candidate must possess scholarly excellence, an active research agenda, excellent teaching skills, and a doctoral degree at the time of appointment. The normal teaching load is two courses per semester. The Department of Religion offers B.A., M.A., and Ph.D. degrees and serves a talented and diverse student body in the city of Philadelphia. Temple University is an equal opportunity/affirmative action employer. Candidates should send a letter of application, curriculum vitae, evidence of excellence in teaching and research, and a copy of their graduate transcript, and three letters of recommendation to Gayle Schooley at gaylehs [at] temple.edu.
The deadline for application materials is November 5, 2012.
---
NOMINATIONS
---
BSA Philip Abrams Memorial Prize
Nominations are being sought for the 2013 BSA Philip Abrams Memorial Prize. The prize will be awarded to the best first and sole-authored book within the discipline of Sociology published between: 1st December 2011 and 30th November 2012.
The winner will receive a prize of £1,000, one year's free subscription to 'The Sociological Review' (published by Wiley-Blackwell) and an invitation to the BSA 2013 Annual Conference. Conference registration fee, accommodation and travel (within the UK) will be paid by the BSA.
Visit http://www.britsoc.co.uk/publications/PAM.htm for more information on the nomination process.
Closing date for 2013 entries: Friday 7th December 2012
The general criteria for eligibility are as follows:
·        Nominated authors must be current, fully paid-up, members of the BSA
·        Nominated authors must be ordinarily resident within the U.K.
·        Nominated authors should be within the first seven years (or full-time equivalent) since starting their first academic post within the discipline of sociology
·        The nominated book must be the author's first monograph. If the author has previously co-authored a monograph, they are not eligible for the prize. If the author has previously edited or co-edited a book, they are still eligible.
·        The nominated book must be a sole-authored book
·        The nominated book should be concerned with the discipline of Sociology
·        There is an expectation that the author has observed the contents of the BSA's Authorship Guidelines for Academic Papers (adopted April 2001)
·        Nominations should comprise the official nomination form (duly completed), a brief curriculum vitae of the author, and five copies of the nominated book
If you need any further information please contact Margaret Luke by emailing margaret.luke [AT] britsoc.org.uk
---
FUNDING
---
Details of a call for Large Grants under the Science in Culture, Digital Transformations and Translating Cultures themes are now available.
Successful proposals under the Large Grants call are expected to support research activities of a scale and ambition beyond that normally required for a standard AHRC grant.  They should display significant transformative potential within the relevant theme area.
Funding for each grant awarded will be between £1m and £2m (fEC) over a period of between 36 and 60 months. Approximately 2-4 Large Grants are expected to be funded under each theme (subject to quality and overall balance within the theme).
Closing dates for outline proposals are as follows:
Digital Transformations – 4pm on Thursday 10 January 2013
Science in Culture – 4pm on Tuesday 15 January 2013
Translating Cultures – 4pm on Thursday 17 January 2013
Further information: http://www.ahrc.ac.uk/Funding-Opportunities/Research-funding/Themes/Pages/Theme-Large-Grants.aspx