We are not responsible for any content contained herein, but have simply copied and pasted from a variety of sources. If you have any content for future digests, please contact us via the various options on our 'contact' page.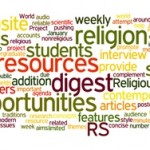 In this issue:
Journals

Books – call for submissions

Call for papers

Conferences

Jobs
---
JOURNALS
---
Spica – the new postgraduate journal of the MA in Cultural Astronomy and Astrology at the University of Wales' Sophia Centre, written, edited and produced by MA students, is here:
http://www.astronomy-and-culture.org/journal/
Cosmos and History – special issue
http://cosmosandhistory.org/index.php/journal/announcement/view/11
Anthropology in Action http://journals.berghahnbooks.com/aia
---
BOOKS – CALL FOR SUBMISSION
---
*Ashgate Studies in Pilgrimage*
 Series Editors: Simon Coleman, University of Toronto; Dee Dyas, University of York, UK; John Eade, University of Roehampton, UK and University College London, UK; and Jas' Elsner, University of Oxford, UK and University of Chicago
Once relatively neglected, pilgrimage has become an increasingly prominent topic of study over the last few decades. Its study is inevitably inter-disciplinary, and extends across a growing range of scholarly fields, including religion, anthropology, geography, history, literary studies, art history, archaeology, sociology, heritage and tourism studies. This process shows no sign of abating—indeed, it looks set to continue to expand.
This series seeks to place itself at the forefront of these conversations. Books will cover exciting new work from both established and emerging scholars. They will encompass themes as diverse as pilgrimage within national and post-national frames, pilgrimage-writing, materialities of pilgrimage, digi-pilgrimage and secular pilgrimage.
Single- (or jointly-) authored books as well as edited volumes will be considered. Authors will work closely with the Editorial Board in the preparation and production of texts which should set the intellectual agenda for the future study of pilgrimage.
Submitting a Book Proposal:
Book proposals are invited for student/wider readership paperback texts, research monographs and edited collections, if they fit within the series profile. Please send your initial book proposals to either the Publisher or the Series Editor:
Publisher:
Sarah Lloyd
Ashgate Publishing
Wey Court East, Union Road
Farnham, Surrey GU9 7PT, UK
slloyd[at]ashgatepublishing.com
Series Editor:
Simon Coleman
University of Toronto
Department for the Study of Religion
Room 333 Jackman Humanities Building
170 St George Street
Toronto ON M5R 2M8, Canada
simon.coleman[at]utoronto.ca
Ashgate Publishing • 110 Cherry Street, Suite 3-1 • Burlington, VT 05401 • (800) 535-9544 • www.ashgate.com
---
CALLS FOR PAPERS
---
HEA Call for proposals for workshop and seminar series, 2013-14
The Higher Education Academy's call for workshop and seminar proposals for 2013-14 is now open, and will close on 31 July.
There are TWO calls: Discipline-focused and Thematic-focused.
The main webpage for the entire scheme is here:
http://www.heacademy.ac.uk/seminar-series
The Arts and Humanities discipline call
This call is for proposals for a workshop or seminar with an Arts and Humanities discipline focus. Through this series, institutions are invited to submit proposals relating to an Arts and Humanities 2013-14 priority areas of work:
interculturalism, global citizenship and the Arts and Humanities;

creativity, innovation, professional practice and the Arts and Humanities;

interdisciplinarity and the Arts and Humanities.
For further details of these priorities, funding, selection criteria, etc. please see the call document http://bit.ly/145ML0I
The proposal form can be found here: http://bit.ly/14ksiWw
Please note that successful proposals will be expected to align with at least some of the Areas of Activity and/or Core Knowledge and/or Professional Values of the UK Professional Standards Framework (UKPSF) – see page 3 of the UKPSF Framework document http://www.heacademy.ac.uk/assets/documents/ukpsf/ukpsf.pdf
---
CFP: Inform Anniversary Conference
MINORITY RELIGIONS: CONTEMPLATING THE PAST AND ANTICIPATING THE FUTURE
London School of Economics, London, UK
Friday 31st January 2014 – Sunday 2nd February 2014
Inform is celebrating over a quarter of a century of providing up-to-date and unbiased information about minority religions with an Anniversary Conference at the London School of Economics in London, UK. It will commence on the evening of Friday 31st January and continue over the weekend of February 1st and 2nd.
Submissions for papers (maximum 200 word abstract and 150 word CV) on topics relevant to the title of the conference are now being accepted, please send these to inform[at]lse.ac.uk.
The deadline for papers is 1st October 2013, with decisions by 1st November 2013. Unfortunately no subsidies can be offered to participants, who will be responsible for making their own arrangements for accommodation.
Registration will open on 1st November 2013.
---
Proposal Deadline is July 1, 2013 for Ways of Knowing: Graduate Conference on Religion at Harvard Divinity School (Oct 25-6, 2013 in Cambridge, Massachusetts, USA)
Location: Massachusetts
Date: 2013-07-01
Description: Proposal Deadline is July 1, 2013 for Ways of Knowing: Graduate Conference on Religion at Harvard Divinity School (Oct 25-6, 2013 in Cambridge, Massachusetts, USA).      General Call: We invite all interested graduate students and early career scholars to submit proposals for projects that interrogate re …
Contact: gradreligionconference [at] hds.harvard.edu
URL: www.hds.harvard.edu/gradreligionconference
Announcement ID: 204701
http://www.h-net.org/announce/show.cgi?ID=204701
---
CFP: Muslim South Asia Graduate Conference
Date: 2013-07-16
Description: The Muslim South Asia Research Forum (MUSA), SOAS Centre forSouth Asian Studies (CSAS) and Centre for the Study of Pakistan(CSP) invite you to participate in the 1st Annual Muslim South Asia Graduate Conference to be held on Monday October 28 2013 at SOAS, London, UK. The conference is being organiz …
Contact: musa[at]soas.ac.uk
URL: www.soas.ac.uk/southasianstudies/musa/
Announcement ID: 204734
http://www.h-net.org/announce/show.cgi?ID=204734
Comparative Literature and Translation Studies
Date: 2013-07-31
Description: Indian Journal of Comparative Literature and Translation Studies is a double blind peer reviewed quarterly  journal which will publish original unpublished papers on
Comparative Literature theory, history of the disciplines and  trends, Translation Studies, Cultural Studies and any area of Indian Lite …
Contact: pathchala[at]gmail.com
URL: https://sites.google.com/site/indjournalofclts/announcements
Announcement ID: 204720
http://www.h-net.org/announce/show.cgi?ID=204720
---
Business and Buddhism panelists, Association for Asian Studies conference March 2014
We are seeking participants to join a panel that investigates the multifarious relationships between business and Buddhism, money matters and monasteries, wealth and virtue in Asia.
Possible topics include the textual foundation of Buddhist ideas on wealth and virtue; monastic communities' income-generating activities; businessmen's sponsorship of Buddhist activities; the commercialization of Buddhist artifact production; the commodification of sacred
landscape; Buddhist narratives of how to acquire and distribute wealth; and Buddhist approaches to mitigate social-economic inequalities.
We aim to form an interdisciplinary panel for the AAS 2014 conference together with scholars from anthropology, cultural geography, religious studies, development studies, history, cultural studies, or other disciplines. Our objective is to establish an international network of researchers who share an interest in the historical and contemporary developments of Buddhist economy, and who would like to discuss relevant methodological and theoretical issues in an interdisciplinary forum.
Please contact us and well ahead of the AAS deadline on the 8th of August.
Dr. Trine Brox [trinebrox[at]hum.ku.dk]
Modern Tibetan Studies, Department of Cross-Cultural and Regional Studies,
University of Copenhagen, Denmark
Dr. Tracy Y. Zhang [t.y.zhang420[at]gmail.com]
The Department of Geography, Planning, and Environment,
Concordia University, Canada
---
CONFERENCES/ EVENTS
---
The Law and Religion Scholars Network has agreed to run a PhD students workshop in the year ahead at Oxford Brookes University. I would like to choose a date for this event which gives as many students who want to come along the chance, so will be using doodle to identify the best date.
If you, or one of your students, would like to come along to the workshop, please follow the link below to indicate days you can make. Indicate as many as possible (rather than just your preferred days), as this will give me most flexibility when trying to accommodate everyone. Please give your email as your name, as this will allow me to set up a mailing list at the same time.
http://www.doodle.com/mu848u7uvrmbh27k
---
JOBS
---
Lecturer in Buddhist Thought and Practice
The advert for this post is now live; see the link below. It is live on jobs.ac.uk also.
Friday 19th July is the interview date.
https://www.jobs.manchester.ac.uk/universityofmanchesterInternal/displayjob.aspx?redirected=yes&jobid=21107
---