22 June 2012 Issue
We are not responsible for any content contained herein, but have simply copied and pasted from a variety of sources. If you have any content for future digests, please contact us via the various options on our 'contact' page.
In this issue: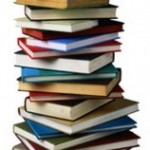 Journals
Books
Calls for Papers
Conference Announcements
Jobs
Resources
---
JOURNALS
Religion, States and Society, vol 40, issue 2 http://www.tandfonline.com/toc/crss20/40/2
Sociology of Religion, vol 73, issue 2 http://socrel.oxfordjournals.org/content/73/2.toc?etoc
The Journal of Hindu Studies, http://jhs.oxfordjournals.org/content/early/recent?etoc
Literature & Theology
Special issue: Attending to Others
http://litthe.oxfordjournals.org/content/25/4.toc
---
BOOKS
Islamic Divorce in North America: A Shari'a Path in a Secular Society – Julie Macfarlane
The first empirical study of significant size to examine how North American Muslims approach marriage and divorce
A strongly personal work that demystifies and normalizes the process of Islamic marriage and divorce for a non-Muslim reader
A detailed analysis of the experiences of Muslim women seeking Islamic divorce
An examination of changes in lived religious practice, including movement towards a more private and personal forms of religiosity and the interface between cultural and religious meanings and obligations.
Further information: http://ukcatalogue.oup.com/product/9780199753918.do
---
CALL FOR PAPERS
17th World Congress of the International Union of Anthropological and Ethnological Sciences
"Evolving Humanity, Emerging Worlds"
University of Manchester, UK
5th-10th August 2013
Short Abstract
The notion of human personhood in most cultures extends beyond the individual and their material existence. This panel will explore ethnographic approaches to relations between individual personhood,
material and immaterial forms of existence.
Long Abstract
The tendency to see the individual as a material bounded entity with discrete boundaries, including the boundaries of a physical lifespan that defines a person as an individual, is largely a recent Western construct. We wish to invite proposals that explore the various ways people in many cultures, including Western ones, have expanded the notion of the individual, and of personhood to include relations with non-material entities and a life that goes beyond the boundaries of a single lifespan. The topics addressed can include relations with non-material entities; the nature of non-material worlds; forms of communication, including mediumship, clairvoyance, shamanic journeying, meditation, out of body experience, spirit possession and healing. We invite approaches that are ethnographic and experiential. Papers might include discussion of appropriate methodologies, ethical issues and ontologies. They might also tackle questions concerning personhood, consciousness, the mind and body, and their relation to materiality.
Papers should have an anthropological or ethnographic focus. Please, submit a paper title, a short paper abstract (under 300 characters including spaces), a long paper abstract (250 words) via our panel's page on the IUAES website:
http://www.nomadit.co.uk/iuaes/iuaes2013/panels.php5?PanelID=1663
---
Philosophy & Technology
Special Issue: Philosophy of Computer Games (Summer 2013 publication)
Submission deadline: 15 Sept 2012
http://game.unimore.it/Springer/CFP_special_issue.pdf
---
Religion in Cyberspace 2012
10th international conference Cyberspace 2012 held in Brno, Czech Republic, 30 November – 1 December 2012
Illustrative topics:
Religious normative frameworks in cyberspace, networking diasporas, religious collaborative environments, on-line counseling, on-line fatwas and cyber muftis, new religious movements, religious discourses in cyberspace, methodology of online-religion research, rituals in cyberspace etc.
Note: Authors of accepted papers will be invited to submit their papers for peer review to Masaryk University Journal of Law and Technology (MUJLT – mujlt.law.muni.cz) or Cyberpsychology (http://www.cyberpsychology.eu).
Important dates
Abstract submission deadline: 31 July 2012

Notice on acceptance deadline: 31 August 2012

Conference dates: 30 November – 1 December 2012

Papers for publication deadline: 11 January 2013
---
CONFERENCES
---
Annual International Egyptological Colloquium Pagans, Christians and Muslims: Egypt in the First Millennium AD
BP Lecture Theatre, The British Museum
2pm Monday 9 July – Tuesday 10 July
For flyer, programme, abstract and ticket information, please see:
http://www.britishmuseum.org/whats_on/events_calendar/july_2012/pagans,_christians_and_muslims.aspx
---
JOBS
---
Fellowship
The publishing house Brill (Leiden), is generously sponsoring a new annual research Fellowship at the Warburg Institute's Centre for the History of Arabic Studies in Europe (CHASE). The Fellowship has been made possible by the "Sheikh Zayed Book Award" which was awarded to Brill Publishers in March 2012 for publishing excellence in Middle East and Islamic Studies.
The Brill Fellowship at CHASE to be held in the academic year 2012-13 will be of two or three months duration and is intended for a postdoctoral researcher. The Fellowship will be awarded for research projects on any aspect of the relations between Europe and the Arab World from the Middle Ages to the 19th century.
The closing date for applications is the 5th July 2012. Please visit our website for more details (http://warburg.sas.ac.uk/fellowships/brill-chase/).
---
University Chaplain, University of Strathclyde
Salary range: £37,012 – £45,486 per annum
STUDENT EXPERIENCE
An exciting opportunity has arisen for a forward thinking and energetic professional to join the University in the role of University Chaplain, and take a lead role in our provision relevant to faith and spirituality. You should have experience of formal ministry and be in good standing with your parent faith or denomination and have excellent communication, interpersonal and networking skills. You will have the ability to provide support to people on both a one-to-one and group basis, and experience of working within agreed strategy and on personal initiative. An enthusiasm for working ecumenically, across all faiths and none is vital, as is a commitment to Equality and Diversity, and to supporting fairness and respect.
For an application pack visit http://vacancies.strath.ac.uk or contact Human Resources, University of Strathclyde, Glasgow G1 1XQ, tel 0141 553 4133, quoting ref: JA/72/2012
Closing date: 6 July 2012
---
Research Fellows (E13 TV-G-U, 75% part-time) are sought by the Emmy Noether1 "Diversity of Non-Religiosity" Research Group at Goethe-University Frankfurt am Main, based at the Institut für Ethnologie (Social Anthropology, Faculty of Philosophy und History). The start date is 01.11.2012 and the positions are limited to a period of three years.
The Doctoral Fellows will develop their research projects under the supervision of the Principal Investigator. Their main task will be to complete individual research projects in collaboration with the other participants. They will have an independent budget for research and travel expenses.
The Research Group further offers interdisciplinary and international collaborations and
comprehensive supervision by the Principle Investigator who is also teaching and conducting research on this topic. The Research Group is organized around the assumption that a comprehensive understanding of the role of religion(s) within contemporary societies has to take the "diversity of non- religiosity" into consideration. The aim of the Doctoral Fellowships is to conduct empirical research on non-religious individuals, groups or phenomena – preferably in different countries. For example topics may include but are not limited to indifference towards religion(s), worldviews alternative to religion(s), or criticism of religion(s) made in relation to atheist, humanist or skepticist thought or identity. The specific object of inquiry, methodology and theoretical approach will depend on the Doctoral Fellows' training, interest, and research focus. Curiosity about the research topic, intellectual creativity, and an enjoyment of academic collaboration are crucial for the success of the project.
All applicants must hold a master's degree (M.A.) or an equivalent qualification in anthropology, religious studies, sociology, or a related discipline. The University is an equal opportunities employer and supports women's career development. Applications from women are thus explicitly welcome. Disabled applicants will be considered
preferentially in case of equivalent qualifications. Please send the electronic version of your application (including cover letter, Curriculum Vitae, university transcript/degree, two letters of recommendation, and a synopsis of the intended research project of approx. 5000 words) to: quack@em.uni-frankfurt.de by 31.07.2012. Please do not hesitate to contact Johannes Quack for further information concerning the research
project and the application process.
Deadline: 31 July 2012
---
RESOURCES
---
The Hastings Encyclopaedia of Religion and Ethics is fully available online.
http://archive.org/details/EncyclopaediaOfReligionAndEthics.Hastings-selbie-gray.13Vols
Virtual Worlds Opportunities Digest, no. 2