We are not responsible for any content contained herein, but have simply copied and pasted from a variety of sources. If you have any content for future digests, please contact us via the various options on our 'contact' page.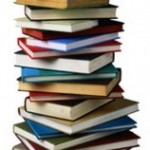 In this issue:
Journals
Calls for Papers
Scholarships
Conference Announcements
Jobs
Funding & Research Excellence Framework (REF)
---
JOURNALS
Journal of Hindu Studies, vol. 5, no.2  http://jhs.oxfordjournals.org/content/5/2.toc?etoc
Anthropology in Action, vol. 19, no.1 http://journals.berghahnbooks.com/aia/
---
CALL FOR PAPERS
Deadline Extended: Call for Papers, "Raptures Path: The Legacy of Joseph Campbell and the Power of Myth"
Deadline: 2012-08-15
Open Inquiry Archive announces that the call for papers for a special issue entitled "Raptures Path: The Legacy of Joseph Campbell and the Power of Myth" has been extended.
Abstracts for proposed papers will be accepted until August 15, 2012.       http://www.h-net.org/announce/show.cgi?ID=195759
---
CFP: Identity, Religion and Ethnicity: New Patterns, Realities, and Pitfalls, 29 November 2012, Istanbul, Turkey
Identity, Religion and Ethnicity are three terms interrelated and become all important issues in the European Union and its neighbourhood. The socio-economic transformations of societies resulting from immigration and emigration of people, mindsets, symbols are forcing the change on identity and citizenship relations. Today, a high degree of human mobility, telecommunications have contributed to the new understanding of citizenship as a mode of identity in relation to national identity, ethnicity, religion and social movements. Belonging to an ethnic-religious group and consequent features are increasingly either blurred or strengthened in the new national and international contexts. The motivations and modes of belonging and identifying are much more diverse. It is therefore useful to explore relatively new patterns of the interactions between religion, identity and ethnicity issues. The workshop proposes to analyse the relation between these three notions interconnected in different political, cultural and economical cases to understand also some challenges and pitfalls in a plural society.
Authors are invited to send abstracts (maximum 500 words) of their papers on themes of their own choosing. Abstracts (300–500 words maximum) and CVs (maximum 1 page) to be received by 10th August 2012.
Email: erkan.toguslu@soc.kuleuven.be
http://www.gcis-kuleuven.com/workshops/
CFP: 2013 Bangkok International Conference on Social Science – BICSS 2013
25-27 January 2013- Bangkok, Thailand
www.bicss.org
2013 Bangkok International Conference on Social Science – BICSS 2013 is the premier forum for the presentation of new advances in the fields of theoretical, experimental, and applied Social Science. The conference will bring together leading researchers, engineers and scientists in the domain of interest from around the world.
Submission Deadlines
Deadline for submission of abstracts/ full papers: October 15 2012
Notification of Acceptance/Rejection: November 1 2012
Deadline for full conference registration payment for all presenters: November 26 2012
BICSS Conference: January 25-27 2013
Topics
Proposals must be linked to one of the following themes:
-Communication
Culture

Economics

Education

Finance

Law

Management

Politics

Psychology

Society
Further details: http://www.h-net.org/announce/show.cgi?ID=195781
---
CFP: 5th Global Conference:Hope (March, 2013: Lisbon, Portugal)
Sunday 10th March – Tuesday 12th March 2013
Lisbon, Portugal
Call For Presentations:
When Pandora's box was emptied of all the ills that would plague the world, one small winged creature still remained: hope. The project inquires into the nature of this gift. Is hope, in fact, a good, encouraging us to do or be good? Or is it an evil; an illusion, perhaps an impossible fantasy? How does hope manifest itself in the world, in language, literature, and the arts? How – should – hope be encouraged? Is hope individual or collective in nature? Or both? What does hope contribute to individual or national identity?
This inter- and multi-disciplinary research and publications project seeks to explore the multi-layered ideas, actions, and cultural traditions regarding hope. The project aims to explore the nature of hope, its relationship with other emotions or movements, and its manifestation in the actions of individuals, cultures, communities and nations. The project will also consider the history of hope, its philosophical or scientific 'legitimacy', the meaning(s) of hope – especially in the nascent field of future studies, and the distinctions between hope and optimism. Representations of hope in film, literature, television, theatre and radio will be analysed; cultural traditions of hope will be considered.
What to Send
300 word abstracts should be submitted by Friday 12th October 2012. All submissions are minimally double blind peer reviewed where appropriate. If an abstract is accepted for the conference, a full draft paper should be submitted by Friday 18th January 2013.
Abstracts should be submitted simultaneously to the Organising Chairs; abstracts may be in Word, WordPerfect, or RTF formats with the following information and in this order:
a) author(s), b) affiliation, c) email address, d) title of abstract, e) body of abstract f) up to 10 key words
E-mails should be entitled: HOPE Abstract Submission.
Further information: http://www.inter-disciplinary.net/probing-the-boundaries/persons/hope/call-for-papers/
---
CFP: Mapping the Occult City: Exploring Magick and Esotericism in the Urban Utopia
A pre-conference for the Annual Meeting of the American Academy of Religions in Chicago, on Friday November 16, 2012, presented by Phoenix Rising Academy and DePaul University.
In his classic essay, "Walking in the City," ethnologist and historian Michel de Certeau distinguished between the "exaltation of a scopic and gnostic drive" that comes from viewing the city from a high vantage point and the quotidian negotiations of the walker at street level, who creates his or her own map, takes shortcuts and resists the strategies of typical urban planning. One perspective is totalizing and distancing, constructing an illusory, unified view of the metropolis, while the other seeks out hidden avenues of knowledge and intersections of stories, myths, and happenings. The occultist tends to shift between both views, sometimes spinning grand narratives of the city as a New Atlantis, a utopian civilization of knowledge and wonder, other times imagining a secret world of dark mysteries, unknown to most passersby, that lay just beyond the twilight of the streetlamps.
Many esotericists, conspiracy theorists, and urban fantasy authors have speculated on the occult meaning of symbols, monuments, and architecture in major cities, from Cleopatra's Needle in London to the Washington Monument in Washington D.C. Or they see powerful sigils in the neon signs, building facades and billboards. Some speak of urban ley lines and "energy centers" that bubble with occult power ready to be tapped into by those with the right sense and ability. These energy centers are focused on geometric street patterns or the lines created by the placement of sacred sites in the city, such as churches, temples, and cemeteries. Others speak of haunted places, charged with story and legend, often full of the sense of violence, trauma and the urgency of events that occurred there.
Historically, cities have been home to countless esoteric groups who have met, planned, and conducted ritual within the towering buildings that glitter the metropolitan skyline. For instance, Chicago, the location of this year's AAR conference, was once the home of the 32 floor Masonic Building, owned by the Illinois Freemasons, and the tallest building in the world in 1892. Prominent figures in the esoteric world have spoken, performed and offered their wisdom to the masses through the many salons, lectures, performances, congregations, conferences, and world's fairs that have been either publicly advertised or available only to those with the right password and invitation. Cities are where the ideas of Western esotericism spread to the masses through these public events and the many urban publishing houses. Cities are also home to public events and happenings that connect the esoteric, the theatrical and the political world through protest and public actions and happenings, such as the W.I.T.C.H. protests at Chicago's Federal Building on Halloween 1969. Finally, cities are centers of diversity and diaspora and often become hothouses for the development of hybrid traditions based on immigrant cultures, such as Santeria and Vodun.
For scholars of magick and esotericism, cities like Chicago can offer up rich resources for tracking group activities and events through library archives and public records. Understanding occult life in the city, in both its historical and contemporary contexts, is crucial in mapping the proliferation of ideas and connections between practitioners and traditions. Popular practical texts have addressed how the practice of magick changes in an urban setting, especially when the magician or witch must adapt a nature-centered practice to a city-based practice. Investigating esoteric actions in the city can reveal the ways in which the practitioner is caught up and complicit with strategic structures of power while also offering possibilities for the occultist to resist those structures through the kind of tactical, magical moves described by de Certeau. As the Occupy movement and other political protests proliferate, especially in America's election year, what are the possibilities for harnessing and directing the energy of the occult city?
Phoenix Rising Academy would like to explore these intersections of the esoteric and the urban, focusing on the city as a locus for power and knowledge, both hidden and revealed. Are cities oppressive entities that stifle creative and esoteric drives or do they hold in their structures the potential for powerful action? To this end, we invite scholars and practitioners to submit proposals for papers, presentations, rituals and performances that address these questions pertaining to the occult city. Though our focus is primarily on American cities, particularly Chicago, we welcome explorations in other prominent global metropolitan centers.
For this pre-conference, we plan on creating 2-3 panels of papers, presentations, performances, rituals, workshops, roundtables, or discussion groups. Possible topics may include (but are not limited to):
· The activities of certain groups, traditions, and communities, both historical and contemporary, in particular cities.
· The city life of prominent esoteric figures and how that city life shaped their ideas and practices.
· Particular events, meetings, lectures, performances, happenings, protests whose urban setting featured prominently in their execution and influence.
· The mythology of the occult city, based on legend, occult symbolism, and esoteric symbolism of architecture and urban planning.
· A practical approach to working magick and ritual in the city, perhaps based on Urban Shamanism or Chaos Magick.
· Interpretations of the city and its occult power by urban fantasy authors.
· The intersections of the occult and the political through the use of ritualized protest actions, focusing on setting and urban scene.
· Though not focusing on hauntings per se, an investigation of spiritualism, mysticism and psychic practices prominent in urban settings.
· A study of how hereditary or hybridized indigenous practices survive, evolve and adapt in an urban setting.
With your submission, please include the following:
Presenter information (name, mailing and email addresses, phone number)
Type of presentation (paper, non-paper presentation, workshop, performance, roundtable). Note: if you are proposing a roundtable discussion, please submit info for all participants.
Title and affiliation (institution, organization, independent scholar, or practitioner).
Proposal or abstract (not to exceed 250 words). Should include title of presentation and a clear description of the presentation's intent, plus any audio/visual needs.
Biographical data (not to exceed 200 words).
Please email all submissions by August 20th to:
Dr. Jason L. Winslade
DePaul University
jwinslad@depaul.edu
Please include "PRA Pre-Conference" in the subject line. All submissions will be reviewed and you will be notified of a decision one week after the deadline.
CFP: International Conference on "Negotiating Ethnicity: Politics and Display of Cultural Identities in Northeast India"
Vienna –1st week of July 2013 – 3 days
conference
Submission deadline for abstracts: September 2012
Submission deadline for registration: February 2013
Submission deadline for papers: Papers submission deadline: two weeks
before the conference. The papers will be circulated among participants
prior to the conference.
Participants: Around 40 people, 20 from India (fees covered: travel fares and lodging for all speakers and discussants).
20 minutes to present each paper, and 15 minutes for each discussant to take questions.
Contacts:
Bianca Son, Jürgen Schöpf, Mélanie Vandenhelsken, Shahnaz Kimi Leblhuber:
identity-neindia@oeaw.ac.at
Call for Papers
Collective identities and ethnicity are subject to changes in many parts of the world today as several scholars have highlighted. Through this conference, we wish to examine those changes, particularly the new forms and meaning given to ethnic identities, belonging, etc. in various parts of Northeast India, as well as look at practices related to ethnicity and cultural identities. "Northeast India" is the political unit defined by the Indian Government as the 'North Eastern Council,' which now includes Arunachal Pradesh, Assam, Manipur, Meghalaya, Mizoram, Nagaland, Tripura and Sikkim.
---
Socrel / HEA Teaching and Studying Religion, 2nd Annual Symposium
Call for Papers
The 2012 Socrel / HEA Teaching and Studying Religion symposium will explore the theme: Religion and Citizenship: Re-Thinking the Boundaries of Religion and the Secular.
The symposium is organised by Socrel, the BSA Sociology of Religion Study Group, with funding from the Higher Education Academy, Philosophy, and Religious Studies Subject Centre. Last year's inaugural symposium was over-subscribed and therefore early submissions are encouraged.
Keynote speaker: Dr Nasar Meer, Northumbria University
Venue: BSA Meeting Room, Imperial Wharf, London
Date: 13 December 2012
10 a.m. – 5 p.m.
Religions today are implicated in a wide variety of publics. From contests over the environment and democracy to protests against capitalism, religions remain important factors in political and public life across diverse, and interconnected, global contexts. A variety of diverse responses have been articulated to the so-called 'return of religion' in the public sphere, drawing into question relations between the religious, the non-religious and the secular. As scholars have developed new theoretical understandings of the terms of these debates and questioned how these are bound up with cultural conceptualizations of citizenship, education – in schools, universities and less formal educational contexts – has often been a site where contestations of the religious and the secular have been acutely felt.
The aim of this symposium is to consider the interrelation between conceptions of the religious, the secular, citizenship and education, and to explore how these issues affect the study of religion in higher education. We hope to attract presentations of sufficient quality to lead to an edited publication.
The day will be highly participative and engaged. The symposium will be organised as a single stream so that the day is as much about discussion as it is about presentation, and therefore the number of formal papers will be limited.
Papers are invited from students, teachers, and researchers in the disciplines of sociology, anthropology, geography, theology, history, psychology, political science, religious studies and others where religion is taught and studied. Empirical, methodological, and theoretical papers are welcomed.
Presenters will circulate a five-page summary of their paper before the day so that all participants can come prepared for discussion. Presentations will last 10 minutes and will be structured into three sessions, each followed by a discussant drawing out key points. The day will conclude with a discussant-led, focused panel discussion.
Key questions to be addressed may include, but are not limited to:
What are the relationships between the religious, the secular and the public sphere, and how do these affect the study of religion, in both universities and schools?
How do different historical constructions of religion and secularity shape understandings of the civil sphere and citizenship, and what are the implications of this for the study of religion?
Does the increased public visibility of religion in national and global contexts affect how we study it?
What is the role of religious education (school and/or university) in forming citizens and shaping understandings of citizenship?
Are there distinct regional, national or international conceptions of the secular?
Are there distinct regional, national or international conceptions of citizenship?
How do different disciplines approach and study these conceptions, and what are the advantages and disadvantages of these approaches?
Abstracts of 200 words are invited by September 15 2012. Please send these to: Dr Paul-François Tremlett p.f.tremlett@open.ac.uk
Costs: £36.00 for BSA/SocRel members; £45.00 for non-members; £20.00 for SocRel/BSA Postgraduate members; £25.00 for Postgraduate non-members.
---
3rd Global Conference Spirituality in the 21st Century
Thursday 7th March Saturday 9th March 2013, Lisbon, Portugal
Call for Presentations:
The contemporary study of spirituality encompasses a wide range of interests. These have come not only from the more traditional areas of religious scholarship—theology, philosophy of religion, history of religion, comparative religion, mysticism—but also more recently from management, medicine, and many other fields.
This inter-disciplinary and multi-disciplinary conference seeks to expand the range of ideas, fields, and locales of Spiritual work for the 3rd Global Conference. Perspectives are sought from those engaged in the fields of Alcohol and Drug Rehabilitation, Business, Counseling, Ecology, Education, Healing, History, Management, Mass/Organisational/Speech Communication, Medicine, Nursing, Performance Studies, Philosophy, Psychiatry, Psychology, Reconciliation/Refugee/Resettlement Projects, Social Work, and Theatre. These disciplines are indicative only, as papers are welcomed from any area, profession and/or vocation in which Spirituality plays a part.
Presentations, papers, performances, reports, works-in-progress and workshops are invited on issues related to any of the following themes:
Conceptualizations of Spirituality
Social and/or Cultural Aspects of Spirituality
History(ies) of Spirituality
Interpreting elements and examples of Spirituality
The Liminal elements and facets of Spirituality
Research and/or Pedagogical Approaches to Spiritual Work
Social and cultural aspects of Spirituality
Spirituality and Children
Spirituality in Education, Curriculum Development and/or Pedagogy
Spirituality Compassion and Reconciliation
Spirituality and Cultural Identity
Spirituality and Healing
Spirituality and Addiction, Health Care, Medicine, and/or Nursing
Spirituality in Counseling, Healing, Hospice Care, Psychology, Psychiatry, Social Work, Therapy and/or Wellbeing
Spiritual and Ecological Maintenance of Health and Life of Human Beings
Spirituality as Therapy
Development of Personality as a Process of Spirit Creation
Cultural Expressions of Spirituality via Art, Dance, Film, The Internet, Literature, Music, Radio, Television and/or Theatre
Spirituality and Communication
Spirituality and the Environment
Spirituality in Business and/or Management
Spirituality and Gaia
Teaching Spirituality
Theology and Spirituality – use and/or abuse
Teleology and Spirituality
Comparisons and/or Contrasts between Spiritual Theory, Praxis and Pedagogy
The Steering Group particularly welcomes the submission of pre-formed panel proposals. Presentations, Papers and performances will be considered on any related theme.
300 word abstracts should be submitted by Friday 12th October 2012. All submissions are minimally double blind peer reviewed where appropriate. If an abstract is accepted for the conference, a full draft paper should be submitted by Friday 18th January 2013. Abstracts should be submitted simultaneously to the Organising Chairs; abstracts may be in Word, WordPerfect, or RTF formats with the following information and in this order:
a) author(s), b) affiliation, c) email address, d) title of abstract, e) body of abstract f) up to 10 key words E-mails should be entitled: S21-3 Abstract Submission.
Please use plain text (Times Roman 12) and abstain from using footnotes and any special formatting, characters or emphasis (such as bold, italics or underline). We acknowledge receipt and answer to all paper proposals submitted. If you do not receive a reply from us in a week you should assume we did not receive your proposal; it might be lost in cyberspace! We suggest, then, to look for an alternative electronic route or resend.
The conference is part of the Ethos programme of research projects. It aims to bring together people from different areas and interests to share ideas and explore various discussions which are innovative and exciting.on.
Contact: s21-3@inter-disciplinary.net
www.inter-disciplinary.net/critical-issues/ethos/spirituality-in-the-21st-century/call-for-papers/
---
2nd Global Conference: Sins, Vices and Virtues
Wednesday 13th March – Friday 15th March 2013, Lisbon, Portugal
Call For Presentations:
Not every culture recognises the notion of sin but all of them recognise the idea of a religious or spiritual transgression. All or nearly all the 'Christian' vices-virtues were those espoused by Greek-Roman philosophers first and are, therefore, not exclusively Christian in the origin. The Judaic idea of 'sin' varies considerably across time and the accountability of society/group vs. individual fluctuates as well. Also, the (Latin) idea of sin as 'transgression' or 'breaking of the (divine) law' is at variance with the (Greek) idea of sin as 'missing the mark' and 'mistake/error.'
The idea of virtues likewise does not seem to be universal, though all offer guidelines to what they consider 'right living. Actions that violate rules of morality and the guidelines concerning virtuous living have been the foundations of every culture across centuries. However, due to civilisational progress and secularisation, the ideas and definitions behind the variously understood concepts of 'sin', 'vice' and 'virtue' have changed. For instance, in Christian culture the traditional list of the Church Fathers was unofficially updated to include social sins prevalent in what is called the era of 'unstoppable globalisation' and these DO not necessarily embrace Christians only.
Thus, apart from the familiar: Pride, Envy, Gluttony, Lust, Anger, Greed, Sloth, which individuals were to test their conscience for, the Roman Catholic Church now cautions the whole of humanity inter alia about: Genetic modification and human experimentations; Polluting the environment; Social injustice; Causing poverty; Paedophilia, contraception, abortion; Taking drugs; and Financial gluttony. Not only are the 'new sins' not necessarily Christian in nature but they seem inter- and transcultural, disregarding religious persuasion. It seems no longer the matter of individual transgression that has spiritual repercussions, but rather the sin whose subject is the entire, global and transcultural society. Furthermore, the question that arises is whether the notions of virtue are changing their meaning in the commercially-driven 'dog-eat-dog' modern world as well, and whether to be 'good' or 'virtuous' means the same for all cultures.
Are we then to talk about a completely new culture-blind hamartiology or new schematization of virtues? What are the real changes between medieval and today's religious/moral doctrines preached across the modern world and its diverse cultural make-up? What about non-Christian cultures with different categories of religious/spiritual transgressions? May one actually still talk about 'sin' at all or is it an obsolete word in a multicultural world? Are all Western Christian sins, vices and virtues recognised and shared by other cultures as well?
This interdisciplinary conference seeks a new, provocative, intercultural perspective on some enduring truths concerning virtues and vices, sins and transgressions. Do we need a new list of moral commandments in the globalised, multicultural 21st century? Should they be religious or secular in nature? Who are these aimed at? And, finally, is it possible, reaching back to the origins of humanity, to find common denominators between religious/spiritual definitions of vices and virtues of all belief systems? Can discussions of 'sin' not introduce theology and religion into the contemporary discussion?
We are inviting scholars, theologians, anthropologists, artists, teachers, psychologists, therapists, philosophers, teachers of ethics, etc. to present papers, reports, works of art, work-in-progress, workshops and pre-formed panels on issues related but not limited to the following themes:
The genealogy of the idea of sin or religious transgression around the world
Anthropology of transgression
Sinful/Transgressive actions, evil thoughts, religious taboos in Christian and non-Christian cultures
What are the pre-Islam Arabic ideas of sin? How do these influence Islamic thought and how do they shape or not shape fundamentalist Islamic political thought?
Lexicon of sinfulness/transgression and virtuousness in Christian and non-Christian cultures
Social functions of sins and virtues
Modern sins and vices: Individual and social; religious and secular; intercultural
Social 'sins': 'Institutional' and 'structural'; their social ramifications
'-isms' in religious and spiritual discourse
Communal versus individual sins/transgressions: Do societies sin? How are societies
policing them?
The concept of sin or spiritual transgression/deviation and philosophy
The notions of 'sins', vices and virtues on the political arena (secular morality or no morality)
Psychology of sin ('sinful' or 'abnormal'?; the concept of sin after Darwin, Nietzsche and Freud)
Emotions and moral decision-making
How to represent evil and morality in art: Representation of sins and sinners, vices, transgressions and virtues in art, literature, movies in Christian and non-Christian cultures
Genderisation of sins, vices and virtues in Christian and non-Christian cultures
Ideology of sin/religious transgression and technological progress: G/god or the Machine; 'sins' of productive necessity
Theologies and Nature: Environmental studies and the notions of 'sin', transgression and virtue
Sins/Vices and/in the Media (ie adveritising)
Medieval crusades and modern (holy) wars
Sinless, non-transgressive life in 21st century: Possibility or wishful thinking?
Fear of the confessional or 'McDonald-isation' of spiritual life; is confession needed at all?
Public and penitential practices across the ages and cultures
Punishment for sin/transgression and rewarding virtue across the ages and cultures: individual and collective
Visions of Hell, Paradise and other afterlife Realms across cultures
Virtues in the modern times; virtues in a modern man
300 word abstracts should be submitted by Friday 12 October 2013. If an abstract is accepted for the conference, a full draft paper of no more than 3000 words should be submitted by Friday 18th January 2013. Abstracts should be submitted simultaneously to both Organising Chairs; abstracts may be in Word, WordPerfect, or RTF formats with the following information and in this order:
a) author(s), b) affiliation, c) email address, d) title of abstract, e) body of abstract E-mails should be entitled: Sins and Virtues 2 Abstract Submission.
Please use plain text (Times Roman 12) and abstain from using footnotes and any special formatting, characters or emphasis (such as bold, italics or underline). We acknowledge receipt and answer to all paper proposals submitted. If you do not receive a reply from us in a week you should assume we did not receive your proposal; it might be lost in cyberspace! We suggest, then, to look for an alternative electronic route or resend.
Email: sins2@inter-disciplinary.net
http://www.inter-disciplinary.net/at-the-interface/evil/sins-vices-and-virtues/call-for-papers
---
Workshop on the Reception of Josephus by Jews and Christians from Late Antiquity to 1750
Applications are invited to participate in this workshop to be held at the Oxford Centre for Hebrew and Jewish Studies on January 7-8 2013. Bursaries to cover travel expenses and accommodation will be available for selected participants.
The workshop will be the first in a series as part of a project on the reception of Josephus in Jewish culture from the 18th century to the present.
Please submit your application in English, with a short CV and an abstract (not more than 500 words) of a research paper to be discussed in the workshop to the Academic Registrar of the OCHJS by Friday 14 September 2012.
Oxford Centre for Hebrew and Jewish Studies
Yarnton Manor, Yarnton
Oxford
OX5 1PY
UK
Email: registrar@ochjs.ac.uk
Visit the website at http://www.ochjs.ac.uk
---
SCHOLARSHIPS
---
Institute for Research in the Humanities
University of Wisconsin-Madison
Robert M. Kingdon Fellowship in Judeo-Christian Religious Studies
Through a generous bequest from Robert M. Kingdon, a distinguished historian of early modern Europe, the Institute offers 1-2 external, academic-year Kingdon Fellowship(s) to scholars outside the University of Wisconsin-Madison working in historical, literary, and philosophical studies of the Judeo-Christian religious tradition and its role in society from antiquity to the present. Projects may focus on any period from antiquity to the present, on any part of the world, and in any field(s) in the humanities; can range widely or focus on a particular issue; and can explore various forms of Jewish and/or Christian traditions; the interaction of one or both of these religious traditions with other religious traditions; and/or the relationship of one or both of these religious traditions to other aspects of society such as power, politics, culture, experience, and creativity.
Fellows are expected to be in residence throughout the academic year (except for short research trips, lectures, conferences, etc.) and may extend their residency through the following summer on a non-stipendary basis. The award provides a stipend of $45,000, office space, support services, and access to all university facilities.
Application deadline is Oct. 15, 2012.
Web site: http://irh.wisc.edu
email: awharris2@wisc.edu
---
CONFERENCES
---
BSA TEACHING GROUP Inaugural Conference
28th – 30th September 2012
Menzies Strathallan Hotel, Birmingham
Programme now online at: http://www.atss.org.uk/uploaded/BSA_Teaching_Group_Program_270612.pdf
Speakers:
Professor John Holmwood (University of Nottingham),
Former Chair of the Council of UK Heads & Professors of Sociology,
Fellow of Academy of Social Sciences & the incoming
President of the British Sociological Association
Professor Corrine Squire (University of East London), Humanities & Social Sciences
Author of 'Women & AIDS: Physiological Perspectives'
Dr Paul Bagguley (University of Leeds)
Researcher in the Sociology of Protest
Author of 'Riotous Citizens: ethnic conflict in multicultural Britain'
Exam Training Sessions – delegates will be able to attend exam training sessions, select from workshop sessions to match specific career development targets and see recent subject specific resources.
Workshops will include sharing Ofsted experiences, Differentiation, Gifted & Talented and ICT in the Classroom.
Postgraduate Micro-lectures covering areas such as: culture & identity creation; differentiation; inequality & stratisfication; demography; welfare & government policy in most fields of life; family & households; the role of women; minority groups; aging; youth culture; all aspects of education especially potential changes & their effects on different groups within sociology; health & welfare; wealth & poverty & welfare provision; politics & power; globalisation in all its many aspects; religion; crime & deviance; methodology; theory & the role of research.
Conference Registration Cost:
Full Conference (including accommodation & food):
BSA Members £260; BSA Teaching Group Members: £285; Non-members: £350
Saturday Day Delegate (excludes Conference dinner & accommodation)
BSA Members £70; BSA Teaching Group Members: £90; Non-members: £120
Postgraduates £35 – Saturday only: includes refreshments and lunch as well as free membership of the BSA Teaching Group until December 2012. Membership will keep you up to date with what is happening in sociology and in the teaching of sociology and enable you to network with like minded people. Limited places available on a first come first served basis.
Early bird discount ends 17th August 2012, any bookings received after this date will incur an additional £50 charge.
For further information please go to http://www.atss.org.uk
Please direct any enquiries to: bsatg@britsoc.org.uk Tel: (0191) 383 0839
---
The Centre for the Study of Jewish-Christian Relations (Woolf Institute, Cambridge) is delighted to announce that it is hosting a colloquium, Christian Anti-Judaism in Baroque Music. The colloquium will be held on 23 and 24 September 2012 and take place at Lucy Cavendish College (Cambridge).
The speakers at the colloquium will be CJCR Visiting Fellow, Michael Marissen (Swarthmore College), Ruth HaCohen (Hebrew University), and Jeanne Swack (University of Wisconsin, Madison).
Registration required. Bursaries for graduate students available.
For further details and the registration form, please see http://www.woolf.cam.ac.uk/events/
---
Call for papers Societas Magica sessions IMC Kalamazoo
The Societas Magica invites abstracts for four sessions to be held at the next International Congress on Medieval Studies Kalamazoo, MI, 9-13 May 2013. The four sponsored sessions are:
Session I – Astrology and Magic (co-sponsored with the Research Group on Manuscript Evidence)
Contact: Dr. David Porreca (University of Waterloo) dporreca@uwaterloo.ca
Session II – Magic, Material Culture and Technology (co-sponsored with the Research Group on Manuscript Evidence)
Contact: László Sándor Chardonnens (Radboud University Nijmegen) s.chardonnens@let.ru.nl
Session III – Water as Symbol, Sign and Trial: Aquatic Semantics in the Middle Ages (co-sponsored with the Research Group on Manuscript Evidence)
Contact: Mihai-D. Grigore (University of Erfurt) grigoremihai@gmx.de
Session IV – Magical Practices in Pre-Modern China
Contact: Dimitri Drettas (Collège de France) hedansi@yahoo.fr
If you have material suitable to one of these topics, please send an abstract (ca. 250 words) electronically to the contact person listed for that session by 15 September 2012 along with the Participant Information Form.
More detailed information about the sessions and a link to the participant information form may be found at www.societasmagica.org.
Asian Conference on Ethics, Religion & Philosophy 2013
ACERP 2013 is to be held from March 28 – 31 2013, at the Ramada Osaka Hotel, Osaka, Japan. CONFERENCE THEME: "Connectedness and Alienation: The 21st Century Enigma" Being connected through social networking sites has become an accepted form of communication in today's digitalized world.
Call for papers deadline: 1 December 2012
http://www.h-net.org/announce/show.cgi?ID=195712
---
JOBS
University of Saskatchewan – Instructor, South / Southeast Asian Buddhism
Deadline: 26 July 2012
Further details: https://www.h-net.org/jobs/job_display.php?id=44777
University of Saskatchewan – Special Lecturer, Islamic Studies
Deadline: 24 August 2012
Further details: https://www.h-net.org/jobs/job_display.php?id=44778
---
FUNDING/FUNDING UPDATES
RCUK open access policy
The new RCUK policy requires that, from 1st April 2013, peer-reviewed research papers which result from research that is wholly or partially funded by the Research Councils must:
Be published in journals which are compliant with Research Council policy on open access
Include details of the funding that supported the research, and a statement on how the underlying research materials such as data, samples or models can be accessed
To be compliant with the Research Councils' Open Access policy, a journal must:
Either provide via its own website immediate and unrestricted access to the publisher's final version of the paper and allow immediate deposit of this final version in other repositories without restriction on re-use
Or allow deposit of accepted manuscripts that include all changes resulting from peer review (but not necessarily incorporating the publisher's formatting) in other repositories (e.g. institutional repository), without restrictions on non-commercial re-use and within a defined period (usually within 6 months of online publication)
Some of the Research Councils may specify certain repositories in which papers need to be deposited.
Further information: http://www.rsd-blog.eri.ed.ac.uk/?p=4320
---
The REF (Research Excellence Framework)
Post-2014, open access will also be a consideration in the Research Excellent Framework (REF), or whatever its successor is called. The Scottish Funding Council (SFC), along with its three other UK counterparts, will develop plans to ensure that outputs submitted to the REF are as widely accessible as is practical.
Further information: http://www.rsd-blog.eri.ed.ac.uk/?p=4320
SFC – Open access to research publications: http://www.sfc.ac.uk/news_events_circulars/mediacentre/news_digest/OpenAccessResearch.aspx
---