We are not responsible for any content contained herein, but have simply copied and pasted from a variety of sources. If you have any content for future digests, please contact us via the various options on our 'contact' page.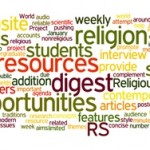 In this issue:
Journals

Call for papers

Conferences/events

Jobs
---
JOURNALS
---
Anthropological Journal of European Cultures
Please visit the Berghahn website for more information about the journal: http://journals.berghahnbooks.com/ajec
THEMATIC FOCUS: History, Heritage and Place-Making
---
CALLS FOR PAPERS
---
CFP: "Beyond the Culture Wars: Recasting Religion and Politics in 20th Century America"
http://rap.wustl.edu/news/2013/06/call-for-conference-papers-beyond-the-culture-wars-recasting-religion-and-politics-in-20th-century-america/
---
CFP: Anthropology Matters Journal, Summer 2014 Issue
Anthropology Matters welcomes paper submissions from postgraduate researchers and early career scholars for its 2014 Summer Issue. This issue will include papers based on original research in any region and on any theme within social anthropology.
Anthropology Matters is an online, open-access and peer-reviewed journal that serves as a venue for postgraduate researchers and early career scholars in social anthropology to publish their research. The journal is linked to the Association of Social Anthropologists of the UK and the Commonwealth. For previous editions of this journal, see http://www.anthropologymatters.com/journal/
Those who are interested in submitting a paper for review are requested to register at the Anthropology Matters website and upload full papers of approximately 5,000 words by 1 November 2013.
For further details, please consult our submission guidelines<http://www.anthropologymatters.com/index.php?journal=anth_matters&page=about&op=submissions#onlineSubmissions>.
Any queries about this call for papers or about the journal can be addressed to editors Carna Brkovic and Ainhoa Montoya at anthropology.matters[at] gmail.com
---
CFP: Emotion, Ritual and Power in Europe: 1200 to the Present
Date: 2013-08-31
Description: Emotion, Ritual and Power in Europe: 1200 to the Present11-12 February 2014, ARC Centre of Excellence for the History of Emotions: Europe, 1200-1800, University of Adelaide The relationship between emotion, ritual and power has been at the heart of anthropological research for over a century, yet it …
Contact: katie.barclay [at] adelaide.edu.au
URL:
www.historyofemotions.org.au/events/emotion,-ritual-and-power-in-europe-1200-to-the-present.aspx?page=2
Announcement ID: 205096
http://www.h-net.org/announce/show.cgi?ID=205096
---
CFP: African Sacred Spaces
Date: 2014-01-31
Description: African Sacred Spaces: Culture, History, and Change Not much has been written about the nexus between spatiality and spirituality in the African experience. Where space has been the subject of intellectual/academic scrutiny, it has often been through sociopolitical prisms. The purpose of this collec …
Contact: ogundayo[at]pitt.edu
Announcement ID: 205088
http://www.h-net.org/announce/show.cgi?ID=205088
---
Call for Proposals (Papers and Films): The Bodily and Material Cultures of Religious Subjectivation
www.ucl.ac.uk/anthropology/anthropology-news/call-for-proposals-religious-subjectivation
Program Details
Intended date of conference: 17-18 June, 2014.
Venue: UCL, Dept. of Anthropology.*
Deadline for CFP: 31 December, 2013. Notification by 31 January, 2014.
Conference Convenors: Jean-Pierre Warnier and Urmila Mohan.
For further information please contact Urmila Mohan (u.mohan.11 [at] ucl.ac.uk).
Statement of Purpose
There is no known religious practice that does not involve bodily motions (bowing, standing, walking, fasting, feasting, etc.) and their associated emotions, nor the use of given material things (shrines, musical instruments, substances of various kinds). Both involve the sensory apparatus of touch, sight, smell, etc. Without disregarding religious discourses and creeds, the conference will focus on the cultures of religious practice with a strong emphasis on both ethnographic documentation and theoretical elaboration based on a few basic principles — the importance of Bodily and Material Culture, and Religious Subjectivation involving technologies of the self.
Call for Proposals and Films
We welcome proposals from students, faculty and independent researchers based on ethnographic fieldwork focused on both bodily and material cultures of religious practice as part of the production of a religious subject in different areas and religious settings (Judaism, Islam, Christianity, Asiatic, African and other religions, etc.). The papers should address theoretical issues, whatever theoretical references may be put to use, provided they articulate bodily and material cultures. We aim at establishing discussions between various academic traditions on both sides of the Atlantic and the Channel. Short documentary films (e.g. 20 min maximum as a rule) showing the intertwinement of bodily and material cultures in religious practice are welcome. The proposals (of ca. one page) should be addressed to the convenors. They will be assessed by the organizing committee of the conference. Ultimately, we expect to end up with an edited volume.
*This event is organised by UCL Anthropology together with the Interdisciplinary Research Group (GDRI) "Anthropology and Art History" at the Musée du Quai Branly.
CFP: Conference on Philosophy and Film Lisbon 2014
Date: 2013-10-31
Description: International Lisbon Conference on Philosophy and Film: Thinking reality and time through film (7-10 May of 2014) During the last two decades film has been increasingly recognized as a medium of philosophical reflection, in an ontological and epistemological perspective. But what does it mean to und …
Contact: filmtimereality[at]gmail.com
URL: https://sites.google.com/site/philosophyandfilmlisbon2014
Announcement ID: 204886
http://www.h-net.org/announce/show.cgi?ID=204886
---
CFP: 4th Global Conference: Spirituality in the 21st Century
Date: 2014-03-18
Description: 4th Global Conference Spirituality in the 21st Century Tuesday 18th March Thursday 20th March 2014 Prague, Czech Republic Call for Presentations: The contemporary study of spirituality encompasses a wide range of interests. These have come not only from the more traditional areas of religious schola …
Contact: s21-4[at]inter-disciplinary.net
URL: www.inter-disciplinary.net/critical-issues/ethos/spirituality-in-the-21st-century/call-for-papers/
Announcement ID: 205148
http://www.h-net.org/announce/show.cgi?ID=205148
---
CFP: ISORECEA in cooperation with Vytautas Magnus University and Lithuanian Society for the Study of Religions
11th ISORECEA conference
RELIGIOUS DIVERSIFICATION WORLDWIDE AND IN CENTRAL AND EASTERN EUROPE
Kaunas, Lithuania, April 24-27, 2014
For a long time the secularization thesis dominated the field of studies of religions in contemporary societies. Many definitions and even more explanations of the process of secularization in contemporary societies led scholars of religions to search for new theoretical insights about the rapidly changing global social situation. Opponents of this paradigm claim that we are witnessing growing religious vitality at religious market or change in religion itself ? here we find the privatization thesis, precarious religion or religious bricolage. Independently of how we approach it from theoretical perspective religious diversification is the process that is evident in the majority of contemporary societies. It is manifested through numerous religious traditions and new emerging religious communities not only within the religious traditions, but also at the individual level, as well as by the increasing number of non-believers and non-adherents, etc.
 In many cases Central and Eastern European societies have been analyzed as places where the monopoly of scientific atheism was replaced by the monopolies of national churches. But after more than twenty years of the post-communist period, religious diversification processes within these societies is visibly emerging, despite the fact that the dominance of the so-called national churches is still obvious.
 How do worldwide and CEE societies adapt to religious diversification?
How do religious communities approach the diversification of religion?
How do states react towards the changing situation? How do worldwide and CEE societies differ from each other in relation to religious diversification?
We would like to approach these questions in the forthcoming international conference and to encourage scholars from various parts of the world to share their theoretical and empirical insights about religious diversification.
In this conference we also invite discussion of the following topics:
Religious diversification and Church and State relations
Religious tolerance and discrimination
Religious minorities and majorities;
Religious diversification and human rights;
Religious diversification and social participation
Religious diversification and social exclusion;
Religious diversification and media;
Religiosity or Spirituality ? within or outside religious  institutions.
Please submit a 250-300 words abstract of your presentation by e-mail
to: isorecea2014@smf.vdu.lt<mailto:isorecea2014@smf.vdu.lt> by November 15, 2013. If you are interested in another topic related to the study of religion in the CEE or worldwide, we encourage you to organize a session/panel. In this case, please submit a 200-300 words proposal by November 15, 2013 to the same email address.
Key dates
Submission of paper and session panel proposals – November 15, 2013
Notification of acceptance and opening of the registration – December 15, 2013
The final date of the registration for the conference – January 31, 2014
Final program – February 20, 2014
 Early career scholars interested in entering the competition are invited to submit their full papers to the email address isorecea2014@smf.vdu.lt<mailto:isorecea2014@smf.vdu.lt> by January 10, 2014. The winner will be announced by January 31, 2014, which is the final date for registration for being on the program of the ISORECEA conference. http://www.isorecea.net/
 Papers submitted for the Award should be between 5,000 and 7,000 words long and should strictly follow the rules applying to papers submitted to the ISORECEA journal Religion and Society in Central and Eastern Europe. For details see:
http://www.rascee.net/index.php/rascee/about/submissions#authorGuidelines<http://www.rascee.net/index.php/rascee/about/submissions%23authorGuidelines>
---
CFP: Crosscurrents in Music and Theology
Humanities Research Institute, University of Sheffield, 34 Gell Street, Sheffield, S3 7QY
6 Dec 2013
Guest Speakers
Professor Bennett Zon (Durham University)
Professor Hugh Pyper (University of Sheffield)
Writing in the introduction to Resonant Witness (2011), Jeremy Begbie and Steven Guthrie state that 'the study of theology and the study of music need not, and should not, be kept apart; that there is an enormous amount to gain from conversations between those who seek to explore and articulate the content and shape of Christian truth, and those who inhabit the world of Beethoven and Bruckner,
Corinne Bailey Rae and Keith Jarrett.'
This one day-conference seeks to build on that conviction by exploring the rich variety of crosscurrents that are currently evident between the disciplines of
Music and Theology.
We invite a range of papers to be delivered, in the following four broad areas that reflect the contours of current interdisciplinary research. Please send abstracts (200 words/20 minutes) to George Parsons (mup07wgp[st]shef.ac.uk) for consideration by the conference committee by September 1st 2013.
This CFP can also be seen at http://www.shef.ac.uk/music/newsandevents/2013/gparsons250613
---
CONFERENCES/EVENTS
---
Beyond Established Categories in World Historical Studies
Date: 2013-07-24
Description: This symposium focuses on one of the most foundational attributes in historical studies: categories. Born of the need to classify subjects of inquiries, categories enable historians to label the unfamiliar and place it within the known universe. Yet this seemingly helpful condition has also created  …
Contact: webadmin[at[ioc.u-tokyo.ac.jp
Announcement ID: 205033
http://www.h-net.org/announce/show.cgi?ID=205033
---
The 17th World Congress of the International Union of Anthropological and Ethnological Sciences, University of Manchester (August 5th-August 10th, 2013)
Representing the Non-representable: Visual Representations of Extraordinary Beings in Ethnographic Films (V07)
Convenor: Dr. P. Khosronejad (Dept. of Social Anthropology, University of St Andrews)
Date: 8 and 9 Aug. 2013
Venue: Chemistry G.54
Thursday August 8
First Session (09:00-10:30)
–      Roger Canals (University of Barcelona, Spain)
Don't look at a spirit's eyes!: Filming rituals of possession in afro-american religions
–      Rachael Hayward (University of York, U.K.)
Seeing what is "unseen": Using video to enrich our social understanding of paranormal experiences
–      Anja Dreschke (University of Siegen, Germany)
Filming Trance – Picturing Possession. On "Trance Mediums" and "New Media" in Morocco
Second Session (11:00-12:30)
–      Erminia Colucci (The University of Melbourne, Australia)
The Visual Representation of Spiritual Healing Practices
–      Mike Poltorak (University of Kent, U.K.)
The Healer and the Psychiatrist: A visual dialogue through spirits
–      Christian Suhr Nielsen (Aarhus University, Denmark)
Sacrificing Visibility: An ethnographic film-project about Islamic exorcisms and psychiatric healthcare in Denmark
Third Session (14:00-15:30)
–      Simon Serna (University of Paris X, France)
The Drums, the Camera and Man : ciné-transe in Jean Rouch's cinema
–      Alireza Ghasemkhan (University of Art, Tehran, Iran)
Super Human Forces in Iranian Documentary Cinema
–      Michaela Schäuble (Harvard University, U.S.A.)
The Creative Use of Reality: Aesthetic and Political Dimensions of Films on Trance and Spirit Possession (1940s-1960s)
Friday August 9
Forth Session (09:00-10:30)
–      Itsushi Kawase (National Museum of Ethnology, Osaka, Japan)
Greeting Seyfou Tchengar Audiovisually: Challenges and prospects of the documentation of Zar spirits in Gondar, Ethiopia
–      Concluding remarks and closure
http://www.nomadit.co.uk/iuaes/iuaes2013/panels.php5?PanelID=1713
---
Conference – Islam and Education – 28th August 2013
Date: 2013-08-28
Description: Dear Colleagues, Prof. Alison Scott-Baumann (Derby), Dr. Theodore Gabriel (Gloucestershire) and I are organising a conference on Islam and Education on 28th August 2013. This is an important area that has great significance for discussions  around empowering young people, inter-faith relations and in
Contact: A.Scott-Baumann[at]derby.ac.uk; tgabriel[at]glos.ac.uk; s.contractor[at]derby.ac.uk
Announcement ID: 205157
http://www.h-net.org/announce/show.cgi?ID=205157
---
The Nan Tien Institute in Australia cordially invites you to a free public lecture by Venerable Dr Huifeng.  Kindly also forward this announcement to your students and colleagues who may wish to join us.
"Meditation Practices in Chinese Buddhism"
Time: 10:00am – 11:30am, Saturday, 10 August 2013
Venue: Conference Room, Nan Tien Institute, Berkeley, NSW
Enquiries: contact Juewei (juewei [at] nantien.edu.au) or info [at] nantien.edu.au
---
ICBS (the Institute of Chinese Buddhist Studies) cordially invite you to attend the Fall 2013 Lecture Series given by Dr. Jiang Wu held at University of the West on September 27-30, 2013.
ICBS Fall 2013 Lecture Series
Title:The World of the Chinese Buddhist Canon
Lecturer:Dr. Jiang Wu, associate professor, Department of East Asian Studies, the University of Arizona
Time:
9/27    Fri  6-9pm  Lectures #1-2
9/28    Sat  1-4pm  Lectures #3-4
9/29    Sun  1-4pm  Lectures #5-6
9/30    Mon  6-9pm    Lectures #7-8
Place:
ED201, University of the West
1409 Walnut Grove Ave, Rosemead, CA
Tel: (626) 571-8811 ext. 158
E-mail: icbs@uwest.edu
Website: http://www.uwest.edu/icbs/lectures/lecture20.html
Free admissions!  All are welcome!
This course aims at introducing the history of the Chinese Buddhist canon in East Asian context to a wider audience who are interested in Buddhism and East Asian culture. The importance of the canon in Chinese and East Asian Buddhism will be highlighted through studying the phenomenon of the Cult of the Canon and through exploring popular literature and legends about the canon such as Journey to the West. Basic information about the technical and physical aspects of the canon will be provided to gain in-depth knowledge about the production and circulation of the canon. In addition, three case studies of the Chinese Kaibao Canon, the Korean Goryeo Canon, and the Japanese Taishō Canon will be included.
Course Outline:
(1) An Overview of the Canon Tradition in East Asian Buddhism
(2) The Canon in Chinese Popular Culture: Tripitaka in Journey to the West (Xiyouji)
(3) Imagining Tripitaka: Legends of the Canon in Chinese Buddhist Literature
(4) From the Cult of the Book to the Cult of the Canon
(5) Technology of Canon-making: Tripitaka as a Collection of Books
(6) The First Printed Canon: Kaibao Canon
(7) The Korean Goryeo Canon and its Role in East Asian Buddhism
(8) The Modernization of the Canon Tradition and the Emergence of Taisho Canon
For free online attendance, contact extendedstudies@uwest.edu
This lecture series will be edited as HBL240 online course, with 1.2 Continuing Education Units. (CEU)
---
Prophets and Prophecy in Stories
Prophecy Network Meeting Utrecht 2013
Date: Friday October 4, 10:00 up to Saturday October 5 15:00 2013
Location: Sweelinckzaal, Drift 21, 3512 JJ Utrecht
Theme: Prophets and Prophecy in Stories
Focus: In what way are prophets represented in stories? How would reading these stories be foundational for the identity of the readership then? Is a shift over time detectable?
Format: Time slots of 45 minutes for the key-note speakers (30+15) and
25 for all others (15+10)
For details contact Bob Becking <B.E.J.H.Becking[at] uu.nl>.
http://www.ed.ac.uk/schools-departments/divinity/research/projects/prophecy
---
Conference on Folk Belief and Traditions of the Supernatural
25-30 March 2014, Shetland, UK
http://www.islanddynamics.org/folkloreconference.html
---
PhD Workshop
The Law and Religion Scholars Network PhD students workshop will be held at BG01, Buckley Building, Oxford Brookes University on Saturday
8 February.
 Unfortunately, although a very healthy number of students have indicated via doodle that they would like to come on that date, only two have provided their emails as originally requested (and thanks to both of you!).
 If you would like to come to the PhD workshop, please email me with your name, and if you would like to give a paper a short title (this will help me strand the day). If you just want to come along to listen to other students and contribute to the general discussion, that is fine too! Please email me by Friday 13th September, at pwedge [at] brookes.ac.uk
---
JOBS
---
Princeton University – Assistant Professor, Asian American History <http://www.h-net.org/jobs/job_display.php?id=46914>
Princeton University – Assistant Professor, Late Imperial / Early Modern Chinese History <http://www.h-net.org/jobs/job_display.php?id=46916>
Yonsei University – Tenure track position in Chinese Literature/Film <http://www.h-net.org/jobs/job_display.php?id=46917>
Yonsei University (Underwood International College) – Tenure Track Position in Japanese History
<http://www.h-net.org/jobs/job_display.php?id=46854>
---
JOB GUIDE NO: https://www.h-net.org/jobs/job_display.php?id=46934
Harvard Divinity School, Women's Studies in Religion Program
Research Associate and Visiting Faculty in Women's Studies and Religion for 2014-15
Institution Type:  College / University
Location:  Massachusetts, United States
Position:  Assistant Professor, Visiting Assistant Professor, Visiting Scholar, Visiting Professor
HARVARD DIVINITY SCHOOL announces five full-time positions as Research Associate and Visiting Faculty for 2014-15 in its Womens Studies in Religion Program.  Proposals for book-length research projects utilizing both religion and gender as central categories of analysis are welcomed.  Priority will go to book projects for which most research has been completed.  They may address women and religion in any time, place or religious tradition, and may utilize disciplinary and interdisciplinary approaches from across the fields of theology, the humanities, and the social sciences. Full-time residence at Harvard Divinity School during the 2014-15 academic year is required. Associates meet together regularly for collective discussion of research in progress; each Associate teaches a one-semester course related to the research project; and the Associates present their research in a public lecture series and at an annual conference . Salary for 2014-15 will be $55,000.  The appointment is full-time, lasting ten months, and includes health benefits and reimbursement of some expenses.  Completed applications must be submitted online by October 15, 2013.  Applicants must have received their PhD by October 1, 2013.  Letters of recommendation should be addressed to the WSRP Search Committee and submitted electronically in word, rich text, or PDF format to wsrprec[at]hds.harvard.edu.  Information and application may be accessed at http://www.hds.harvard.edu/wsrp/appform/application.htm.
---
JOB GUIDE: https://www.h-net.org/jobs/job_display.php?id=46928
PH.D. POSITION IN INDOLOGY / BUDDHIST STUDIES
Department: Institute for Indology and Tibetology
Start date: 19 August 2013 or later
Deadline: 31 July 2013
Salary: TV‐L 13 / 75%
Term of employment: The initial term of employment is two years.
http://www.uni-muenchen.de/aktuelles/stellenangebote/wissenschaft/20130701132222.html
The Ludwig Maximilian University of Munich (LMU) is one of the most renowned and largest universities in Germany.
---
Junior Professor for Empirical Religious Studies Theology Faculty Ernst Moritz Arndt University of Greifswald
The Theology Faculty of the Ernst Moritz Arndt University of Greifswald plans to hire a Junior Professor for Empirical Religious Studies (W 1) as soon as possible. While the Junior Professor should have an independent research profile in Religious Studies, s/he is also expected to cooperate on a theoretical and methodological level with the other fields of the faculty on current and planned individual and group research projects.
A qualification in Theology (M.A./M.Sc.) is desired but not essential.
 The teaching load is approximately four to six hours per week per semester in the field of Empirical Religious Studies. Teaching in English is permitted. Readiness for cooperation in the context of existing and planned interdisciplinary research projects on Regional Religion (e.g. the Baltic Sea region, Central/Eastern Europe) and Empirical Ethics is desired.
 In accordance with § 62 of the State Higher Education Law of Mecklenburg-Vorpommern (SHE M-V):, Junior Professors are appointed as temporary officers for three years. Successful fulfillment of work duties will result in extension within the third year.
 Job Requirements are based on § 62, Sec. 1 of the SHE M-V: completed graduate study, pedagogical aptitude, and exceptional ability for academic endeavors, as typically confirmed by the completion of an outstanding dissertation.
 Article 4.2 of the agreement between the State of Mecklenburg-Vorpommern and the Lutheran State Church of Mecklenburg and Pomerania from January 20th, 1994 (the Güstrower Accord) should also be kept in mind.
 The University seeks to increase the representation of women in areas in which they are under-represented. Therefore, applications from women are especially welcome and will receive preference in cases of equal qualifications, provided that there are no other outweighing qualities in the person of the competing applicant.
 Handicapped persons will receive special preference in cases of equal professional and personal qualifications.
Application costs will not be borne by the State of Mecklenburg-Vorpommern.Applications containing the customary documents (Academic Curriculum vitae, list of publications and courses, academic certificates, proof of teaching experience) are to be submitted by 31.08.2013 to:
Ernst-Moritz-Arndt-Universität Greifswald Dekan der Theologischen Fakultät Prof. Dr. Roland Rosenstock Am Rubenowplatz 2/3
17487 Greifswald
Tel.: +49 (0) 3834 86-2501
Fax: +49 (0) 3834 86-2502
---
The University of Dublin
Trinity College
Assistant Professor in Theory of Religion (Religious Studies)
Please Note: The successful candidate is expected to be in post by 1st January 2014
Interviews for this position will be held the week of the 16th September 2013
Applications are invited for a four year fixed term appointment based in the Department of Religions and Theology, within the Confederal School of Religions, Theology and Ecumenics, from candidates with a Ph.D. in the following areas: history of the study of religion; classical authors in the study of religion; contemporary theories of religion; current debates on religion, modernity, and the public sphere; and / or the influence of religion on the cultural development of Europe and the West since Antiquity.
Obligations will include teaching and supervision from undergraduate to postgraduate levels on classical and contemporary authors in the study of religion, on methodology, and on the history of religion from antiquity to modernity, as well as sharing in the administrative duties in the life of the Department and the School. The successful candidate will have a track record in, and current plan for, research in religious studies, reflecting the relationship to disciplines such as philosophy, classics, sociology and theology, and show evidence of creative and effective teaching.
Further application information for this position can be obtained at: www.tcd.ie/vacancies – Please note candidates who do not submit the required information as outlined on the Job Description will not be considered for shortlisting. The closing date for receipt of completed applications (by e-Recruitment only) 12 Noon, Friday, 16th August 2013.
Further information on the Department and the School can be found on the websites,www.tcd.ie/Religions_Theology/
www.tcd.ie/religions-theology-ecumenics/
---
Tenure-Track Assistant Professor in Folklore
Institution: George Mason University
Posted: July 2, 2013
Location: Virginia
Employment Level: Tenured, tenure track
Website: http://jobs.gmu.edu
Category: Humanities, Other social/ behavioral sciences Employment Status: Full-time
Salary: Not specified
George Mason University
Tenure-Track Assistant Professor in Folklore. The George Mason University, Department of English within the College of Humanities and Social Sciences announces a Tenure-Track Assistant Professor position in Folklore beginning fall, 2014.
Qualifications:
Completion of a Ph.D. in folklore or a related field is required before August 2014. Candidates should have strong scholarly credentials in folklore and should be ready to teach in our growing Folklore Studies Program. The field of specialization is open, but we are particularly interested in candidates whose work is globally focused with a preference in one of the following areas: folklore and digital humanities, diasporic culture, African folklore, Chinese folklore, Native American folklore, Russian folklore, or South Asian folklore. Must demonstrate potential for excellence in folklore scholarship, and in graduate and undergraduate teaching—including introductory and advanced courses in folklore, ethnographic methods, and general education courses in composition and literature.
George Mason University's Folklore Studies Program offers an undergraduate concentration in the B.A. in English, an interdisciplinary minor in Folklore and Mythology, a Master of Arts in Interdisciplinary Studies in Folklore, and a graduate certificate in Folklore. We also offer the nation's premier ethnographic training course: the Field School for Cultural Documentation, in collaboration with the American Folklife Center at the Library of Congress.
A review of applications will begin on September 2, 2013, and will continue until the position is filled. Candidates will be interviewed during the 2013 meeting of the American Folklore Society in Providence, RI. October 16-19.
For full consideration, applicants must apply online at http://jobs.gmu.edu for position number F5959z; complete the faculty application; and attach a cover letter, CV, and a writing sample of approximately 30 pages. Applicants should also submit three letters of recommendation and official transcripts to the search committee administrator: Stacey Remick-Simkins, Department of English, MS 3E4, George Mason University, Fairfax, VA 22030-4444. AA/EOE