We are not responsible for any content contained herein, but have simply copied and pasted from a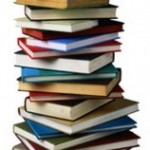 variety of sources. If you have any content for future digests, please contact us via the various options on our 'contact' page.
A PDF summary document can now be download. This can be printed and circulated to colleagues or put up on a notice board.
In this issue:
Journals
Books
Call for Papers
Conferences
Jobs
Fellowships
And don't forget, you can always get involved with the Religious Studies Project by writing one of our features essays or resources pages. Contact the editors for more information.
---
JOURNALS
---
Entangled Religions – http://er.ceres.rub.de/
Published by the Käte Hamburger Kolleg "Dynamics in the History of Religions" as part of the Center for Religious Studies (CERES) at Ruhr University Bochum. "Entangled Religions" is a peer-reviewed online periodical and has been established to channel research on religious contact and transfer in past and present times into a single journal. Its purpose is to provide a platform for bringing together scholars of various academic specializations – ranging from philologies to the social sciences, and also bridging historical and contemporary research.
Journal of Hindu Studies – http://jhs.oxfordjournals.org/content/early/recent?etoc
Journal of Contemporary Religion, vol.27, no. 3, http://www.ingentaconnect.com/content/routledg/cjcr;jsessionid=tu1ptn16pwqa.victoria
---
BOOKS
---
Bones of Contention: Animals and Religion in Contemporary Japan
http://www.uhpress.hawaii.edu/p-8765-9780824836740.aspx
Author: Ambros, Barbara R
---
CALLS FOR PAPERS
---
CFP: Engaging Sociology of Religion
Sociology of Religion Stream – BSA 2013 annual conference
Deadline extended to Monday 15 October
Grand Connaught Rooms, London, 3-5 April 2013
We invite papers that address topical issues such as the above, but also papers on core issues in the sociology of religion, including – but not limited to – the following:
'Public' Sociology of Religion

Religion, Social Movements and Protest

Religion and Welfare (including Faith-Based Organisations)

Religion and inequalities (gender, ethnicity, class)

Religion and media

Religion and State in the 21st Century

Social Theory and Religion

Secularism and secularisation
Abstract submission to be completed at: www.britsoc.co.uk/events/Conference
POSTER PRESENTATIONS/PRIZE
We are delighted to announce the introduction of a new BSA poster prize of £250 for the best poster displayed at our forthcoming BSA Annual Conference 2013.
Poster presentations offer a great way of communicating information to large audiences and are ideal if you are more comfortable using and responding to visual methods. By bringing your work to life, they allow your poster to do the talking, offering delegates more time to study your work and reflect on your findings.
With feedback suggesting poster presentations haven't been given enough focus at recent conferences, we will be dedicating a whole hour to this format on the first day of the 2013 Conference on Wednesday 3 April. This session will be held in conjunction with the publisher's drinks reception in the Grand Hall Connaught Rooms from 18:00-19:00, with the winner announced at a special ceremony during the Conference Dinner on Thursday evening. If you would like to submit a poster presentation, please visit our submissions page for guidelines http://www.britsoc.co.uk/events/bsa-annual-conference/submissions.aspx.
---
Congress of the International Association for the Psychology of Religion (IAPR)
Lausanne, Switzerland.
27 – 30 of August 2013
For more information, please visit the congress website http://www.unil.ch/iapr2013/
Registration and abstracts submission will be open in October 2012.
---
CFP: SEVENTH INTERNATIONAL MEETING ON SOCIO-RELIGIOUS STUDIES
Religion, utopias and alternatives to contemporary dilemmas
Havana, July 2-5, 2013
The Department of Socio-religious Studies of the Center for Psychological and Sociological Research (CIPS) of the Ministry of Science, Technology and the Environment of Cuba calls scholars on religion, academics and religious believers to participate in the SEVENTH INTERNATIONAL MEETING ON SOCIO-RELIGIOUS STUDIES, sponsored by religious institutions and non-governmental organizations, that will be held on July 2-5, at the Hotel Nacional in El Vedado, Havana.
It is well-known the role of religion as an important producer of interpretation frameworks of social reality, and as generator of social transformation practices, halting or reproducing injustice situations. Amid a turbulent international scene, marked by unresolved socioeconomic and political crises, to approach some of these processes requires complex analyses that transcend mere description to think of alternative proposals or to contribute to spread initiatives, from small religious spaces, that attempt to bring about a more equitable and just world with greater respect for nature and greater opportunities for all human beings.
From this perspective, the event aims to focus the reflections on the following topics:
·         Religion, power and hegemony
·         Religion and the environment
·         Religion and social inequities
·         Religion and diversity
·         Theoretical and methodological approaches
·         Religion, migration and cultural  identity
·         Religious actors, dialogues and transformation.
·         Religion and mass media
·         Institutions, spirituality and religious networks
·         Religion, consumption and market
Presentations can be made in lectures, workshops, panels, posters and by means of audiovisual aids.The official travel agency is CUBATUR. Contact Person: Arlene Alvarez (eventos1 [at] cbtevent.cbt.tur.cu ).
The registration fee is 150.00 CUC (Cuban Convertible Currency Cubana) for participants; 120.00 CUC for accompanying persons; and 75.00 CUC for students (previous accreditation).
All those interested in participating must fill the data form and e-mail it to: desr_encuentro [at] cips.cu, before November 15, 2012 to be considered by the Organizing Committee:
---
SPECIAL ISSUE: "Islamist Spring? Islamists and the State: New Paradigms and Engagements"
Date: 2013-01-15
Description:  "Islamist Spring? Islamists and the State: New Paradigms and Engagements" Guest Editors: Dr. Abdelwahab El-Affendi (University of Westminster), Dr. Anas El-Sheikh Ali
(IIIT, London), and Dr. Nader Hashemi (University of Denver)
Contact: zibrahim [at] fullerton.edu
URL: www.amss.org/AJISS/AJISSMissionStatement.aspx
Announcement ID: 197677
http://www.h-net.org/announce/show.cgi?ID=197677
---
CONFERENCES
---
'Religion and Territory' workshop, 25/26 October, run by CRESC, University of Manchester, and EUREL, a European network and online resource for law and sociology of religion in Europe led by the University of Strasbourg.
The workshop is hosted at Chancellors Hotel and Conference Centre and is generously subsidised by the Universities of Manchester and Strasbourg.
The draft programme is available here: http://eurel.sciencesconf.org/program
and places can be booked here:
http://estore.manchester.ac.uk/browse/product.asp?catid=217&modid=2&compid=1
with a standard fee of £55 for the 1.5 day event and £30 for non-wage earners
---
European Association for the Study of Religions
3-6 Sept 2013
EASR 2013 at Liverpool Hope: http://easr.org/conferences/upcoming-conference.html?PHPSESSID=3e188a0d8cc7457f703b1f6c4046bd7e
There has been quite a lot of papers on religion and education at the EASR conferences the last years. The
EASR working group on RE has organised panels on different themes and will do so also for the upcoming conference
---
Groningen Faculty Research Colloqium "Theorizing Religious Change: The Rise and Fall of Religious Traditions and Communities."
23 October 2012, at 17:00
Professor Lori Beaman (The Canada Research Chair in the Contextualization of Religion in a Diverse Canada, University of Ottawa) will give her lecture on "The Peculiar Transformation of Religion to Culture."
Abstract of Professor Beaman's talk:
"In this time of transformation of religious behaviours and practices 'old' religions which have enjoyed privilege and a certain hegemony are struggling to find a place and indeed sometimes to maintain hegemony in this new order. One of the peculiar developments in relation to this time of religious re-ordering is a transformation of the previously 'religious' into the 'cultural'. Thus, religion is translated as cultural, or of value to 'our heritage', or as representing universal values. This paper considers that transformation by examining some recent events in Quebec, Canada, and in the Lautsi case from Italy."
Please see http://www.rug.nl/ggw/onderzoek/onderzoeksinstituten/ReligiousChange/programme?lang=nl
---
Internationales Symposium, 1.–3. November 2012
UFSP Asien und Europa, Religionswissenschaftliches Seminar der Universität Zürich in Zusammenarbeit mit der Schweizerischen Gesellschaft für Religionswissenschaft.
Beschreibung
Scholars agree with common sense that 'religion' (from Latin, religio) is a concept of 'Western' (European, Mediterranean, Roman…) origin; that the concept's semantics (meaning) and pragmatics (function) have a long and complicated history with numerous transformations and adaptations from antiquity to the present; and that the encounters between European colonial powers and non-European civilizations have had a lasting impact on both sides, including their understanding of 'religion,' since at least the early modern period. The aim of this conference is to look behind the screen of superficial consensus, according to which 'religion' (both as a concept and as an object) is exclusively a European invention. This is neither to deny the pertinence of the concept's deconstruction by scholars such as Talal Asad and others nor to question the concept's objective alliance with Western colonialism and imperialism over centuries, but rather to refine historical awareness and enhance social-scientific analysis regarding the concept's career in European and Asian social and intellectual history to this day. Moreover, it is time to restore the balance, so to speak, in our understanding of the concept's history and career and to investigate in more detail how Asian societies and their elites dealt and continue to deal with the intellectual, cultural and institutional challenges posed to them by the 'Western' concept of 'religion'.
---
JOBS
---
Santa Clara University – Modern India
http://www.h-net.org/jobs/job_display.php?id=45498
University of Southern California – USC Provost's Postdoctoral
Scholars in the Humanities
http://www.h-net.org/jobs/job_display.php?id=45473
Vanderbilt University – Islamic Traditions of South and/or Southeast
Asia
http://www.h-net.org/jobs/job_display.php?id=45463
Arizona State University – Assistant Professor, Global Christianity
http://www.h-net.org/jobs/job_display.php?id=45491
Smith College – Lecturer in East Asian Visual Culture
http://www.h-net.org/jobs/job_display.php?id=45475
University of North Carolina – Chapel Hill – Assistant Professor,
Modern Jewish History
http://www.h-net.org/jobs/job_display.php?id=45518
University of Southern California – USC Provost's Postdoctoral
Scholars in the Humanities
http://www.h-net.org/jobs/job_display.php?id=45473
---
Tenure-Track Position for "Religions in Asia"
The Faculty of Theology and Religious Studies is looking for ambitious candidates for a "Religions in Asia" RFF tenure-track position. The specialization is open, and candidates with expertise in Hinduism, Buddhism, Daoism, Confucianism, or Shintoism are encouraged to apply.
The RFF will be integrated into the Department of Comparative and Historical Study of Religion, which means that the scholar hired for this position will collaborate with colleagues utilizing historical, sociological, anthropological, and psychological approaches in the field of comparative religion. The RFF will play an important role in the comparative study of religion that the department (and the faculty in general) promotes and preferably has a strong background in theoretical aspects of the study of religion. Themes such as Orientalism/Occidentalism, post-colonialism, globalization, and the links between religion and cultural processes in 'entangled histories' are important dimensions of this position. Candidates should have a specialization in one religious tradition, including its language and history.
Regardless of the specialization, the RFF will be asked to give introductory classes to Hinduism and Buddhism and to offer classes that address contemporary issues of religions in Asia.
For more information, please see http://www.rug.nl/ggw/vacatures/RosalindFranklin/index
---
FELLOWSHIPS
---
The Center for Contemporary Arab Studies (CCAS) at Georgetown University is pleased to announce two Jamal Daniel Post-Doctoral Fellowships for the Study of the Levant, established by a generous grant from the Levant Foundation. These fellowships will support two recent PhDs whose academic interests focus on the Levantine region – defined as Iraq, Israel, Jordan, Lebanon, Palestine, Syria and Turkey – for a period of one academic year for the purpose of transforming their dissertation into a book manuscript for publication. The fellows will receive a stipend of between $40,000 – $45,000, plus benefits.
Applicants must have completed a PhD between January 1, 2011 and August 31, 2013. The fellowships require residence at Georgetown University for the duration of the academic year. The fellows will be given library privileges at Georgetown University and shared office space at the CCAS. During the fall term the fellows will be expected to deliver a lecture at CCAS about their research.  In the spring term, the fellows will teach a small seminar of their choosing related to the Levantine region.
Interested candidates should submit a cover letter, curriculum vitae, academic transcripts, course proposal, three letters of recommendation and a sample chapter and outline of their dissertation. The application must be postmarked no later than December 15, 2012.
For further information about the Jamal Daniel Post-Doctoral Fellowships for the Study of the Levant , visit http://ccas.georgetown.edu/fsg/fellowships/levant/. For further information about the Levant Foundation, please visit http://www.thelevantfoundation.org/.
---
The Department of Religious Studies at the University of Kent invites expressions of interest from those wanting to apply through it for the 2013 Leverhulme Early Career Fellowship scheme. The Department was successful in securing one of these competitive Fellowships in the last funding round, and seeks to build on this with a further strong application in this coming round.
We particularly welcome applications in areas which directly relate to existing areas of research strength within the Department, more details of which can be found on our staff webpages at http://www.kent.ac.uk/secl/thrs/staff/index.html
We will prioritise applicants who are beginning to produce high quality research publications, have evidence of research leadership or other forms of professional collaboration in their fields, and have a well-defined, significant and feasible research project.
Leverhulme Early Career Research Fellowships are tenable for 36 months, with salary costs shared between the Leverhulme Trust and the host university. Fellows can also apply for annual research expenses of up to £6000 from the Leverhulme Trust to support their projects. To be eligible, applicants to this scheme must have completed their doctorate, and not had their viva more than 5 years before the Leverhulme application deadline of 7 March 2013 (unless they have had a career break). More information is available on the Trust's website: http://www.leverhulme.ac.uk/funding/ECF/ECF.cfm
Expressions of interest should be sent to Prof Gordon Lynch (g.lynch [AT] kent.ac.uk) by Monday 19 November 2012, and should include the applicant's academic CV as well as a summary statement of the proposed research project (up to 1000 words) setting out its aims, methodology and intended outcomes, as well as its relationship to the applicant's previous work.
---
Rosalind Franklin Fellowships at the University of Groningen
To promote the advancement of talented international researchers at the highest levels of the institution, the University of Groningen has initiated the prestigious Rosalind Franklin Fellowship programme. The ambitious programme has been running since 2007 and financed thus far over sixty fellowships.
The Rosalind Franklin Fellowship programme is primarily directed at women in academia or research institutes who have a PhD and aim for a career towards full professorship in a European top research university. This fellowship is an opportunity for talented junior scholars to advance their skills in professional academic work, including supervision of doctoral research and collaboration with leading institutes on an international scale. The position is only awarded to outstanding researchers.
Successful candidates will be expected to establish an independent, externally funded research programme in collaboration with colleagues at the University of Groningen and elsewhere. They will also be expected to participate in and contribute to the development of the teaching programme of the Faculty of Theology and Religious Studies.
---
Emory University invites applications for a one-year postdoctoral fellowship, 2013-2014.  Fellow will be expected to participate in the Mellon Foundation Sawyer Seminar 'Visual Exegesis: Images as Instruments of Scriptural Interpretation and Hermeneutics' (for
further details seehttp://arthistory.emory.edu/home/index.html). Eligibility: recent Ph.D. (from Jan. 2011); research interests compatible with seminar topic.  Stipend: $40,000; research fund: $5,000; moving expenses: $3,000.  Electronic application deadline: December 3, 2012.  Send letter of application; research statement (500 words); C.V.; and three letters of recommendation to Prof. Walter S. Melion, Chairman, Art History, c/o angie.brewer [at] emory.edu.
---
RESOURCES
---
A selection of podcasts from the Religion and Society findings conference in Cambridge last month are now available on our website: http://www.religionandsociety.org.uk/events/programme_events/show/new_forms_of_public_religion
They include a plenary session "The Place of Religion in Public Life: Views from Church and State" with the Rt Hon Charles Clarke and Bishop of Norwich the Rt Rev Graham James.